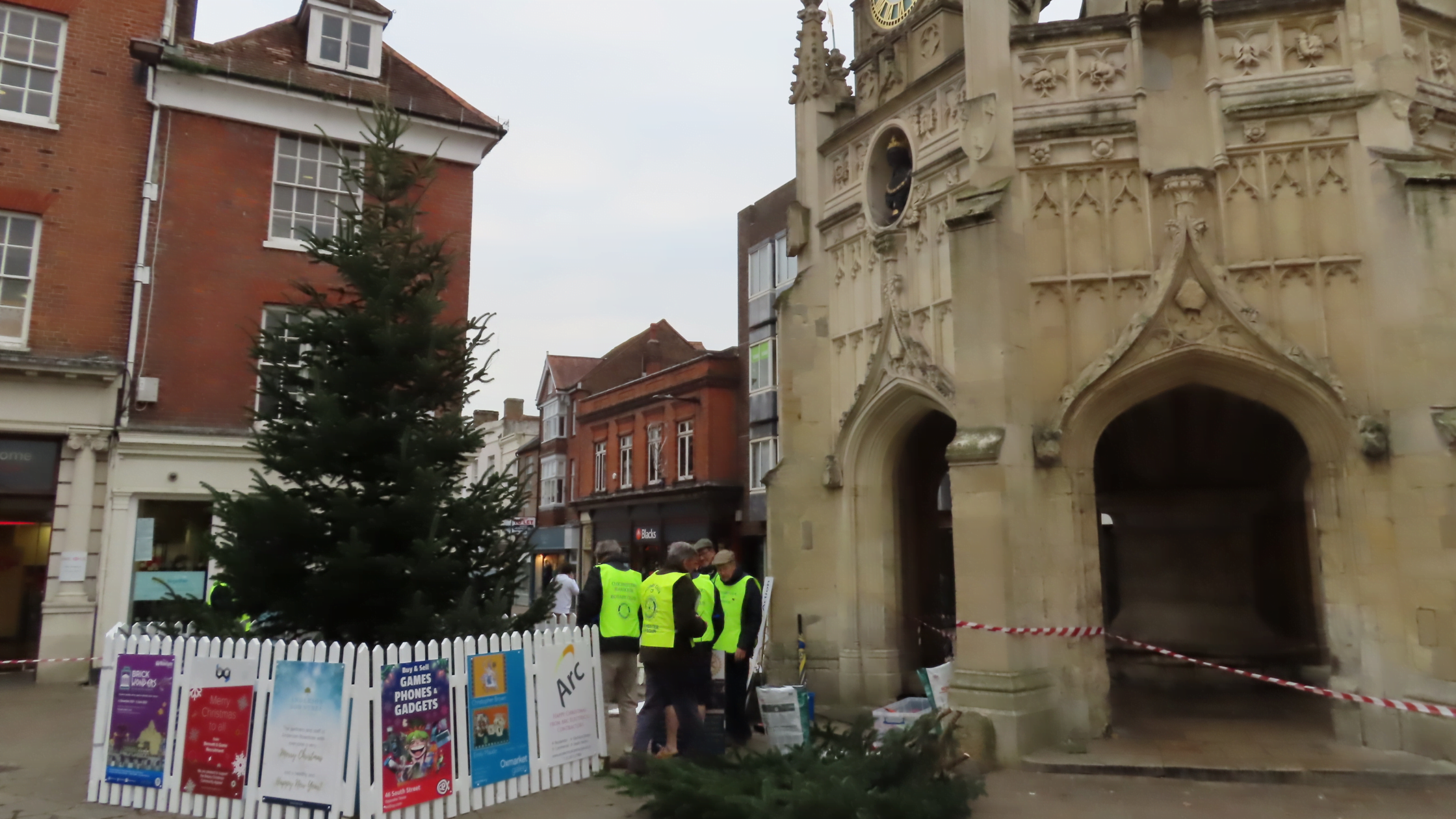 Why RJS Waste Management Supports Chichester's Tree of Goodwill.
RJS Waste Management has sponsored the delivery of the Tree of Goodwill to Chichester again this year. Our team believes the support of a community Christmas tree, organised by the local Rotary Clubs and that brings a smile to so many, is no better way to give back to the people of West Sussex's capital city!
Hurrah for Rotary
Reaching six continents in its first 17 years of operation, the Rotary and its volunteers have been changing the world for the better since 1905. As Rotary founder Paul Harris said: "Whatever Rotary may mean to us, to the world it will be known by the results it achieves". With the mottos Service Above Self and One Profits Most Who Serves Best in their stead, RJS Waste Management is proud to support the good work the Rotary does.
The Rotary Clubs of Chichester, with funding from local businesses, have provided a large cheerily decorated Christmas tree located at the city cross for decades. Last year, the COVID-19 pandemic caused issues with the spruce's delivery from Surrey and so we jumped in to pay the bill. This year, we're pleased to repeat the donation because the decorated Tree of Goodwill is such an important festive community icon for many of our customers and associates. But why are adorned trees at Christmas such a big deal?
The global tradition of Christmas trees
According to National Geographic, while Estonia and Latvia both claim the first Christmas tree as their own in the 16th and 15th centuries (respectively), our version of the Christmas tree was likely a product of Germany. Our infinity with the seasonal custom of bringing evergreens indoors and adorning them with lights and trinkets was strengthened by German influences within the royal family with Queen Victoria and Prince Albert cementing the trend for family festivities around the tree.
Today, the UK's most renowned Christmas tree lights up London's Trafalgar Square each December. This is special spruce has been gifted to us from Norway since 1947 as thanks for allyship during World War II.
Then, there are variations of the Christmas tree tradition that span worldwide. In Greece, there's a history of decorating small wooden boats to honour St. Nicholas, the Russians favour trees to celebrate New Year's Eve and researchers in Antarctica started their own scrap metal Christmas tree custom – an interesting idea for reusing WEEE waste!
What about the Catalan tradition though? Tió de Nadal, a hollow log with a painted face that children wrap in blankets and offer food at night, is beaten with sticks come Christmas day to make it poop presents. We're all about hazardous waste but we think we'll stick to the good old UK Christmas tree tradition for now! Whether you're meeting friends next to one, singing carols around one or unwrapping presents with the kids under one, Christmas trees spread a kind of communal joy that's hard matched.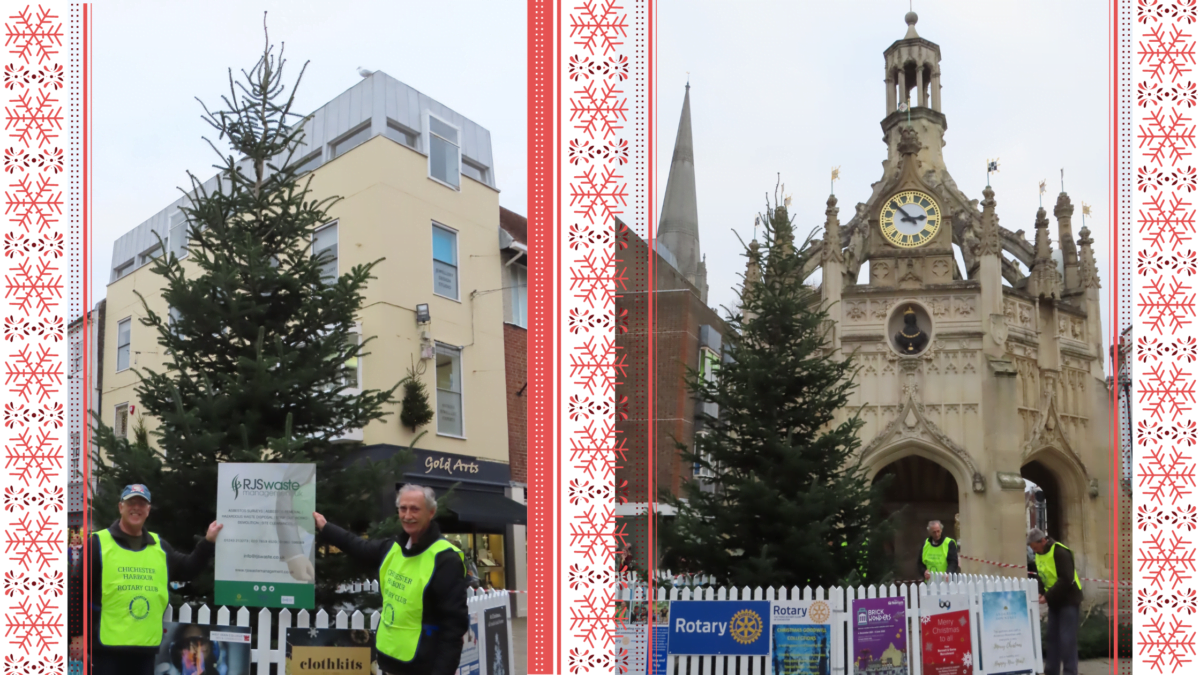 RJS Waste Management brings Christmas to Chichester
We watched as Chichester's splendid spruce was delivered and put in place by the Rotary volunteers on 15 November. The next date in our diary is 27 November – Chichester's Christmas lights switch on. Will we see you there? We'd love it if you tag us in your photos on Facebook, Twitter and LinkedIn for updates. Here's hoping you enjoy Chichester's Tree of Goodwill as much as we've enjoyed giving something back to the local community for their continued support.