RJS Waste Management UK is committed to supporting the communities within which it works: Chichester, Oxford and London
We donate to local charities and sponsor local sports clubs because people are at the heart of everything we do.
RJS Waste Management Supports Local Communities
With offices in Chichester, Oxford and London – and community close to our hearts – it is not unusual for the RJS Waste Management team to sponsor, fundraise and volunteer for local causes within our "home counties". Here is a look at the community initiatives we have been involved in, continue to support and those we plan to contribute to.
West Sussex and Hampshire
Rotary Club of Chichester Priory
What is Chichester without its Christmas Tree of Goodwill? It is a source of joy for the Chichester community and so many who visit the city centre over the festive season. And, in November 2020, the RJS Waste Management team could not stand to hear that the 24ft Norwegian spruce was stuck in Surrey because of the COVID-19 pandemic. So, we arranged with The Rotary Clubs to pay for the transport to collect and deliver the mighty spruce from Allan Lang Forestry in Cranleigh. We plan to don our helpful elf hats again for Christmas 2021.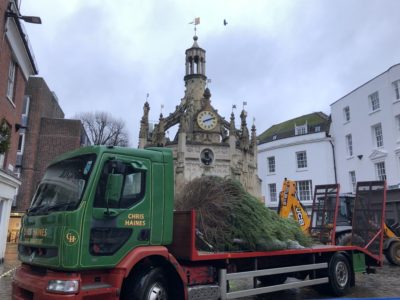 The RJS Waste Management team usually take part in fun runs and other fundraising activities in aid of Aldingbourne Trust, a charity that is close to our hearts. But, during the pandemic when the Aldingbourne Centre was closed to the public and lost an important revenue stream, we adopted rescue donkeys Tom and Jerry. We continue to support the trust, which does a fantastic job of helping people with learning disabilities and/or autism to live independently in the community.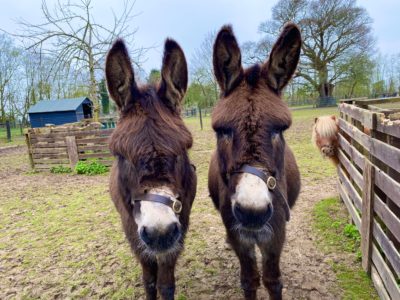 The pandemic did nothing to quell the rising numbers of homelessness on Chichester's streets and, considering the local situation, we chose to donate via The Four Streets Project who has been providing immediate practical support to Chichester's homeless community since 2017. RJS Waste Management's Jon Gotham, whose wife volunteers for the charity, presented the Four Streets Project's founder Donna Ockenden with £100 worth of Greggs gift cards for them to distribute during February and March 2021.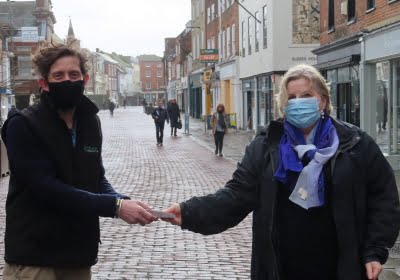 Suki Aerobic Gymnastics Club
Delivering energetic sessions across all levels – from safe, fun introductory classes through to training for competitive international gymnasts – Suki offers something for all interested in this aerobic sport. After fundraising for over five years to secure their own premises and make sure their young people could have the best facilities and equipment, the COVID-19 pandemic depleted the Club's funds. We have sponsored them from November 2021 to 2022 and cannot wait to see how the Club and its members progress.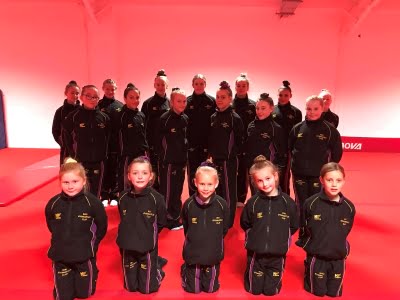 In line with our Environmental Policy and Sustainable Development Goals, we plan to carry out a beach clean on a West Sussex beach during 2022. The aim is to contribute to combating plastic waste in the local area with a view to tackling the wider global problem.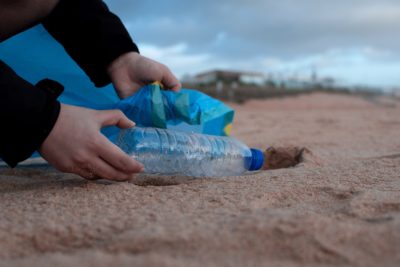 Oxfordshire
Oxford City Stars
Having served as their director from 2016 to 2018, RJS Waste Management's Russell Shrives is passionate about Oxford City Stars Ice Hockey Team. During his two seasons there they won the NIHL2 League Title and the NIHL2 National Championship and he is keen to continue to promote sports in the community. Now, RJS Waste Management sponsors the Oxfordshire based ice hockey stars and you will often find our team members cheering them on rink-side.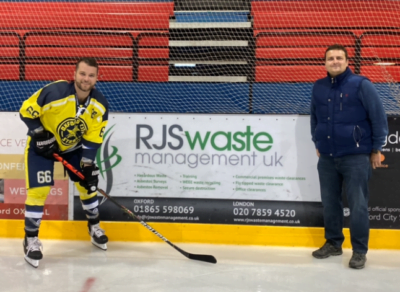 Not to be outshone by their male counterparts, the Oxford Midnight Stars Women's Ice Hockey Club also benefits from ongoing support from RJS Waste Management. For the 2021/2022 season you will not only find our logo on their jerseys, but we are also making sure the team stays hydrated in style with new branded water bottles.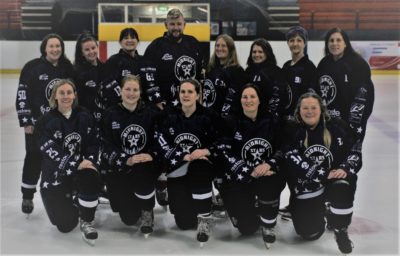 Oxford United Football Club
A life-long fan with fond childhood memories of going to 1986 Milk Cup Final between Oxford United and Queens Park Rangers at Wembley, supporting Oxford United Football Club was a no-brainer for our Managing Director Russell. With fans not allowed to watch live matches in stadiums for much of the 2020 season, our sponsorship of the club's digital assets was a great way to connect with the fanbase. Our sponsorship continues for 2022 when we will have several pairs of tickets to give away!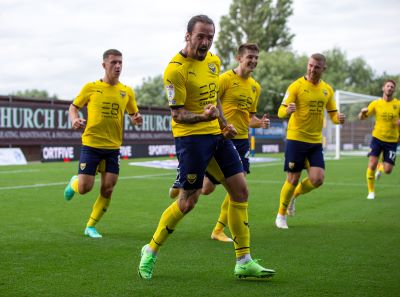 As part of our sponsorship of local sports teams, we will give away tickets to home games during 2022. We plan to gift tickets to Oxfordshire residents including schools, a foster family and other nominated deserved causes among the community. Stay tuned to our News page and follow us on Facebook, Twitter and LinkedIn for updates.