Chichester's RJS Waste Management Brings Christmas Joy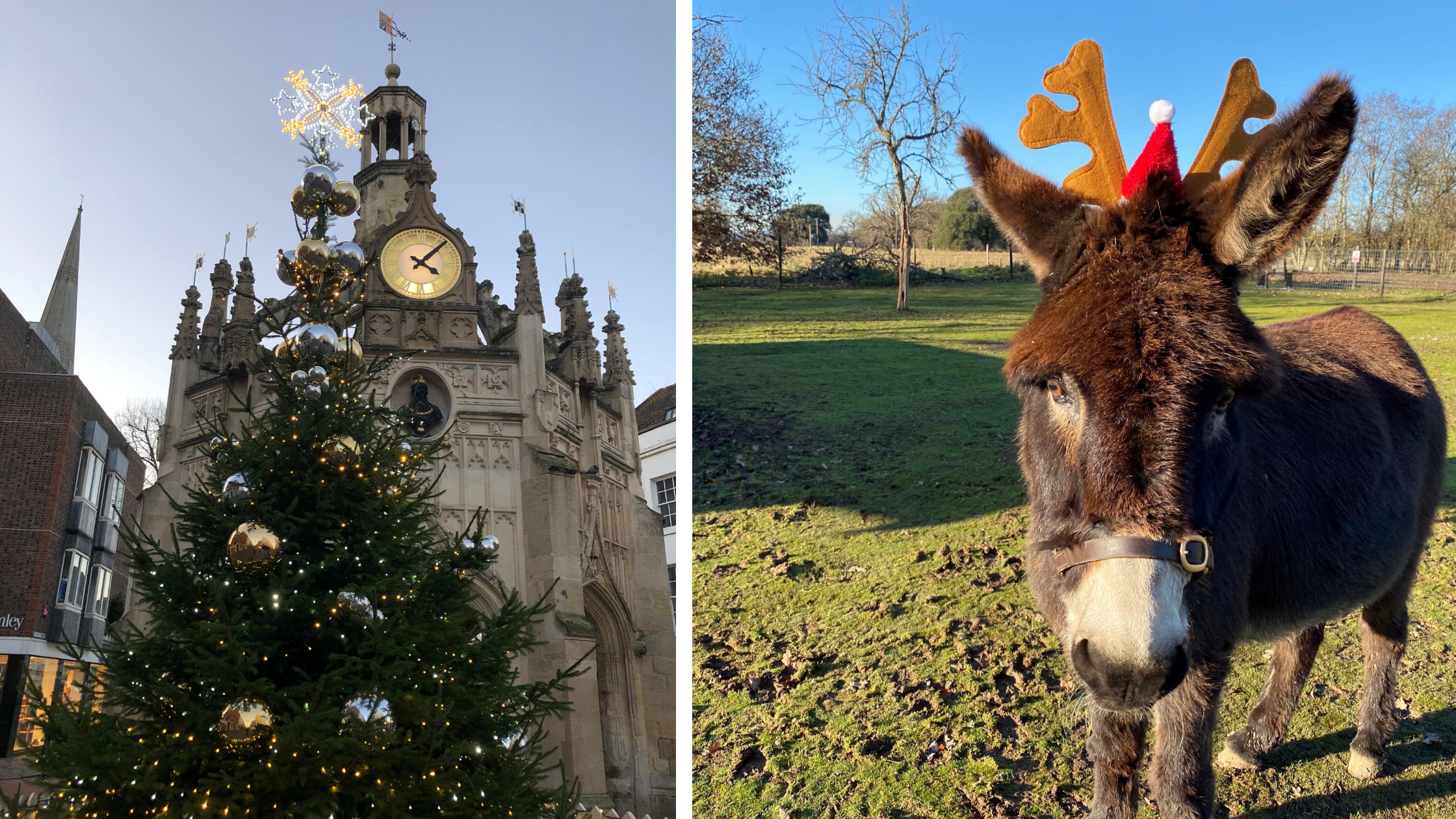 You might think that RJS Waste Management's only expertise are asbestos testing, asbestos removal and getting rid of all the other undesirable stuff from your business premises, but we've got something in common with that cheery bearded chap in red…
We've helped bring Christmas to Chichester this year in more ways than one. Not only did we donate funds to the Rotary Clubs of Chichester for the collection and delivery of the city's Tree of Goodwill but we're also supporting the Aldingbourne Trust by adopting their delightful donkeys.
Transport sponsorship of Chichester's Christmas tree
When the Rotary Club of Chichester Priory reached out on social media for help with transporting this year's Christmas tree, we were only too happy. This year has been fraught with difficulties for all, but one knock-on effect of COVID-19 is the limits put on charities and their fundraising efforts. The Rotary Clubs of Chichester just couldn't get the cash together to fetch this year's community tree, which takes pride of place at the market cross. And the last thing we wanted was for the people of our founding city was to go without this communal festive joy!
We arranged with The Rotary Clubs to pay for the transport to collect and deliver the 24ft Norwegian spruce from Allan Lang Forestry in Cranleigh, Surrey. Armed with a camera and togged up for a dreary Sunday morning, our communications team were out there at 7.30 on Sunday 15 November to await the arrival of the big beauty.
Decking Chichester's streets with Christmas joy
It's not just a matter of lifting such a huge tree off the truck and popping it into the ground– there's a plethora of preparations involved and health and safety guidelines to be followed. These were all keenly organised and managed by the Rotary Clubs' tireless volunteers. B&M Plant Hire were onsite with their JCB ready to transfer the tree from Chris Haines' Lady Jane and the boys from Amerra Groundworks were on hand to provide fencing to safeguard the tree and to help get the trunk fitted snuggly in its hole.
We recorded one hour of action and have condensed it into this bitesize video (above) so you can see the efforts of all involved. On choosing to support the Rotary Clubs and the Chichester community, managing director Russell Shrives comments:
"It's been a very difficult year for many of us. We're all holding onto hope that we can see loved ones and friends over the festive period.
Having a focal point of the Christmas tree in the centre of Chichester is extremely important, now more than ever. RJS Waste Management was only too happy to support the community and offer assistance in making sure the Christmas tree could be collected and delivered at the right time".
On Wednesday 18 November, the Christmas tree was dressed by the Rotary Clubs team and it was lovely to see it lit up in all its glory when we popped into town to grab some photos on Thursday. Whether they're passing it while Christmas shopping or meeting family at the cross, we really hope it brings festive joy to all.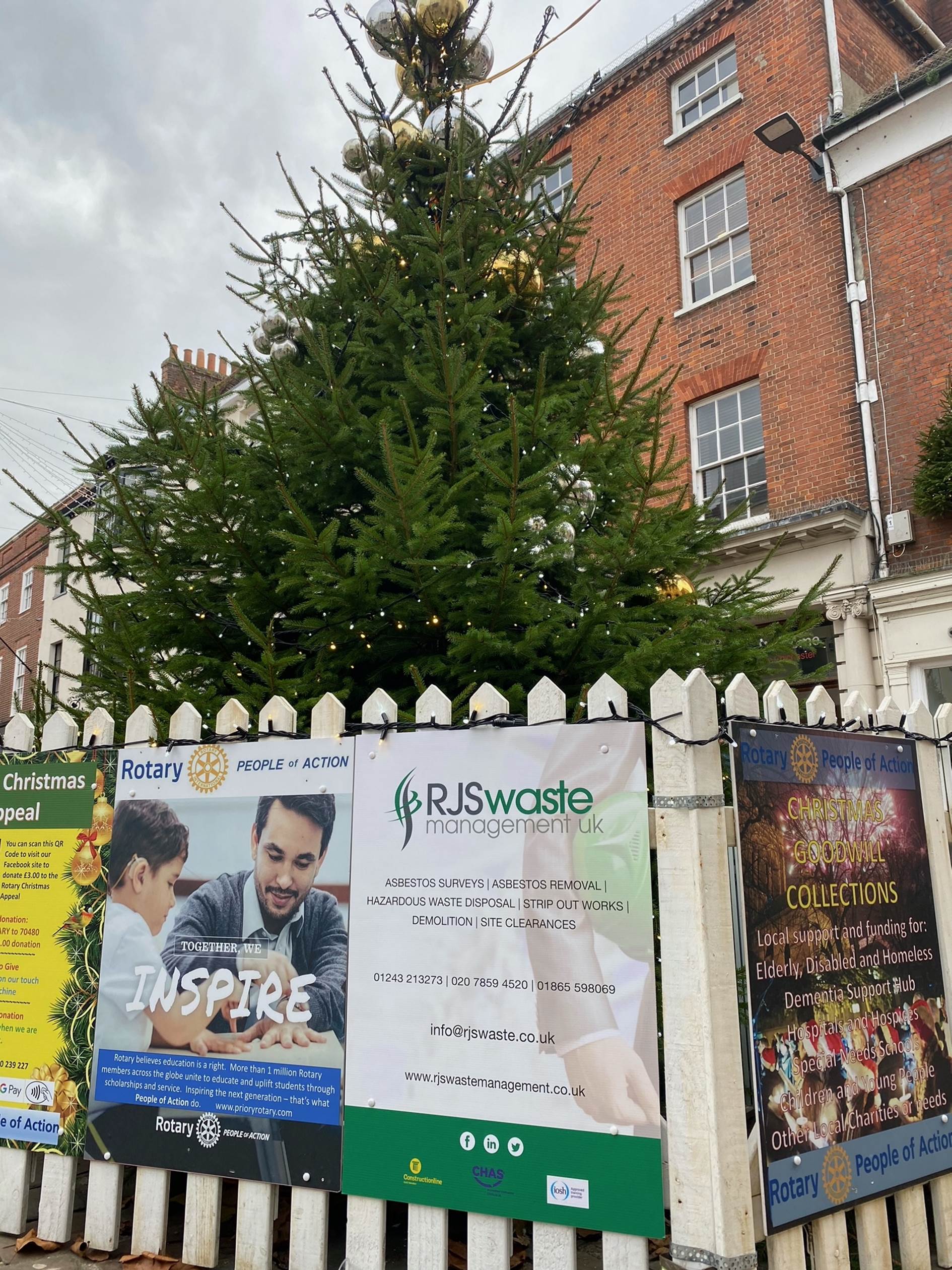 Donkey adoption to support Aldingbourne Trust
The Aldingbourne Trust, which supports people with learning disabilities and/or autism to live independently, is RJS Waste Management's charity of choice for Chichester and West Sussex.
The team usually run sponsored races and take part in other fundraising activities in aid of the Trust but this year that's not been possible. So, when our Business Manager Samantha James saw that it was possible to adopt an animal, or two in our case, she was poised with the company cheque book.
RJS Waste Management is adopting donkeys Tom and Jerry who have been at Aldingbourne Country Centre since 2011. In a former life, the loving brothers were companions to Goodwood's racehorses. But, when the stables closed, they were donated to the Centre. Now at their forever home, the curious twosome can play tug of war with wellies, nibble apple trees and chase each other round their field to their hearts' content.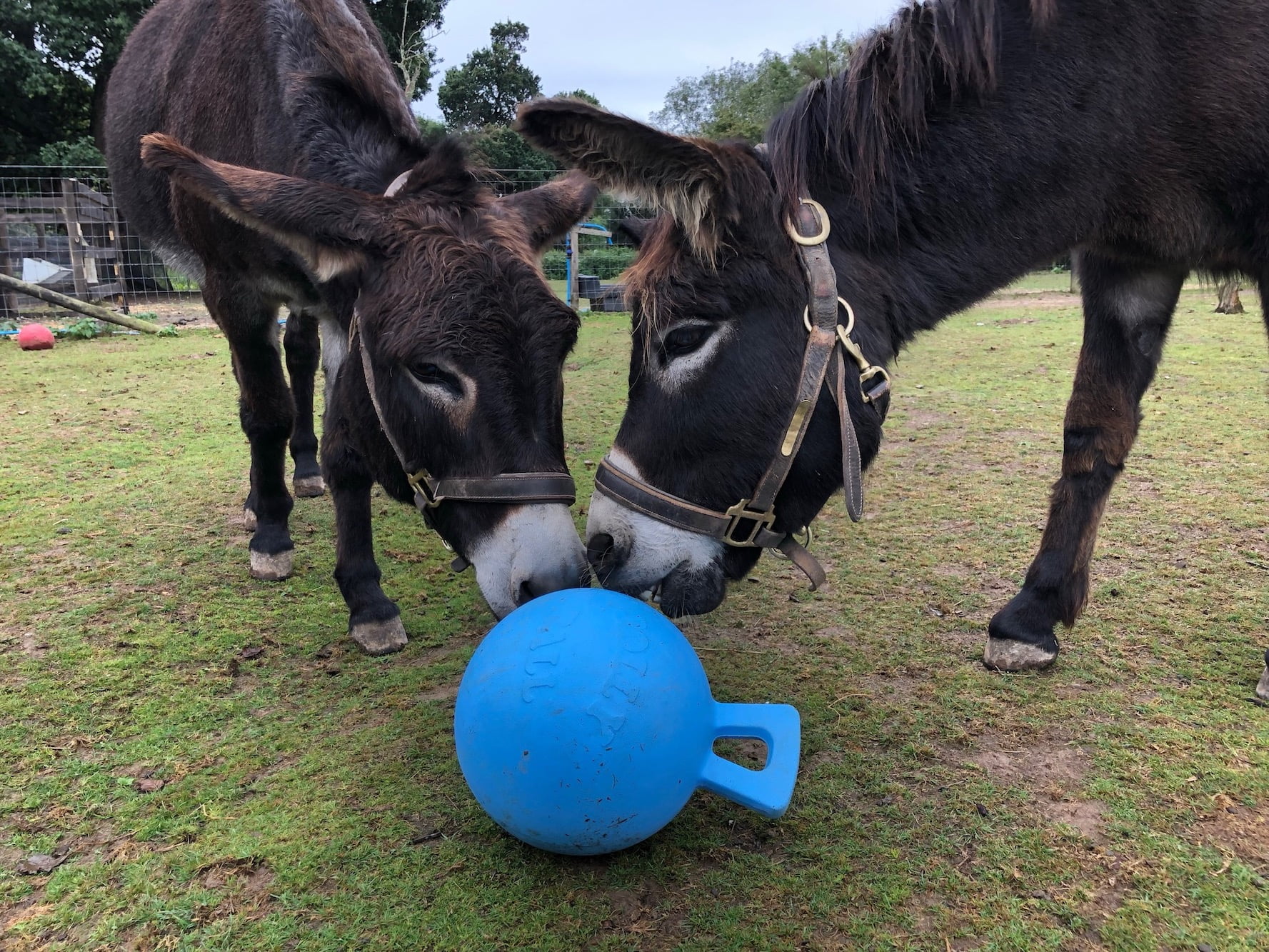 A donkey's for life, not just for Christmas!
Samantha comments: "We've been supporting the Aldingbourne Trust for four years and we didn't want this year to be any more different than it already has to be. They provide real skills, care and jobs to adults with learning disabilities for more independence and the work they do is life changing.
"We've been reliably informed that Tom and Jerry are some of Aldingbourne Country Centre's most well-known and loved animals – even when they're being cheeky. They certainly bring a smile to your face, just look at them! We look forward to visiting the Centre, feeding them a carrot or two and following their progress."
Now, we all love a Christmas donkey but we must remember a donkey's not just for Christmas so we've adopted Tom and Jerry for a year. But, as donkeys can live for over 30 years, this is just a drop in the ocean, so we hope to be able to support them for many more years to come. You too can show support for Tom, Jerry and a whole host of farmyard friends – from guinea pigs to pygmy goats – by adopting an animal at Aldingbourne Country Centre.
Hopefully, you'll now remember RJS Waste Management for helping to bring festive joy and hope to Chichester's community and not just think of us as those hazardous waste disposal guys. But do remember we're here with our asbestos survey, asbestos removal, WEEE recycling and health and safety training services whenever you need us. Do get in touch for more information or a quote.