Confidential shredding and digital data destruction for your business
We'll help you stay Data Protection Act compliant by collecting your sensitive waste papers and then taking care of your document shredding before recycling or disposing of it thoughtfully.
Confidential Shredding Services in Chichester, Oxford and London
RJS Waste Management UK's confidential shredding services will keep your data documents secure. The last thing you want is for your business papers to fall into the wrong hands and jeopardise the Data Protection rights of your staff and customers.
Whether your business is based in Chichester, Oxford or London, our experienced team will take care of your paper shredding needs – from collection to recycling or disposal – so you need not give them a second thought.
Why do we need confidential shredding?
UK business owners are legally obliged to keep data privacy, protection and compliance in check. The introduction of the Data Protection Act 2018 brought the need for extra care to be taken with how personal data is collected, stored and managed.
Anyone responsible for using personal data must abide by the data protection principles. Specifically, they must make sure information is, "handled in a way that ensures appropriate security, including protection against unlawful or unauthorised processing, access, loss, destruction or damage".
You want to keep the records of everyone involved in your business in the safest hands. Incidents, such as identity theft, could land you a hefty fine if you fail to keep your house in order.
Paper shredding and recycling
As well as taking the confidential shredding of your data documents seriously, we hold the state of the environment in high regard. And, following the Waste Hierarchy, we always recycle rather than dispose of waste to landfill where possible.
Shred
Pulp
Recycle
First, we will take care of your document shredding, safely and securely, via one of our bulk paper shredding machines. Second, the paper will be pulped so that the sheets are broken down into fibres and the content is no longer legible. Third, your pulped paper will be recycled and used to create new goods such as newspapers and toilet paper. Easy as 1,2,3 your unrecognisable confidential waste will have a new lease of life!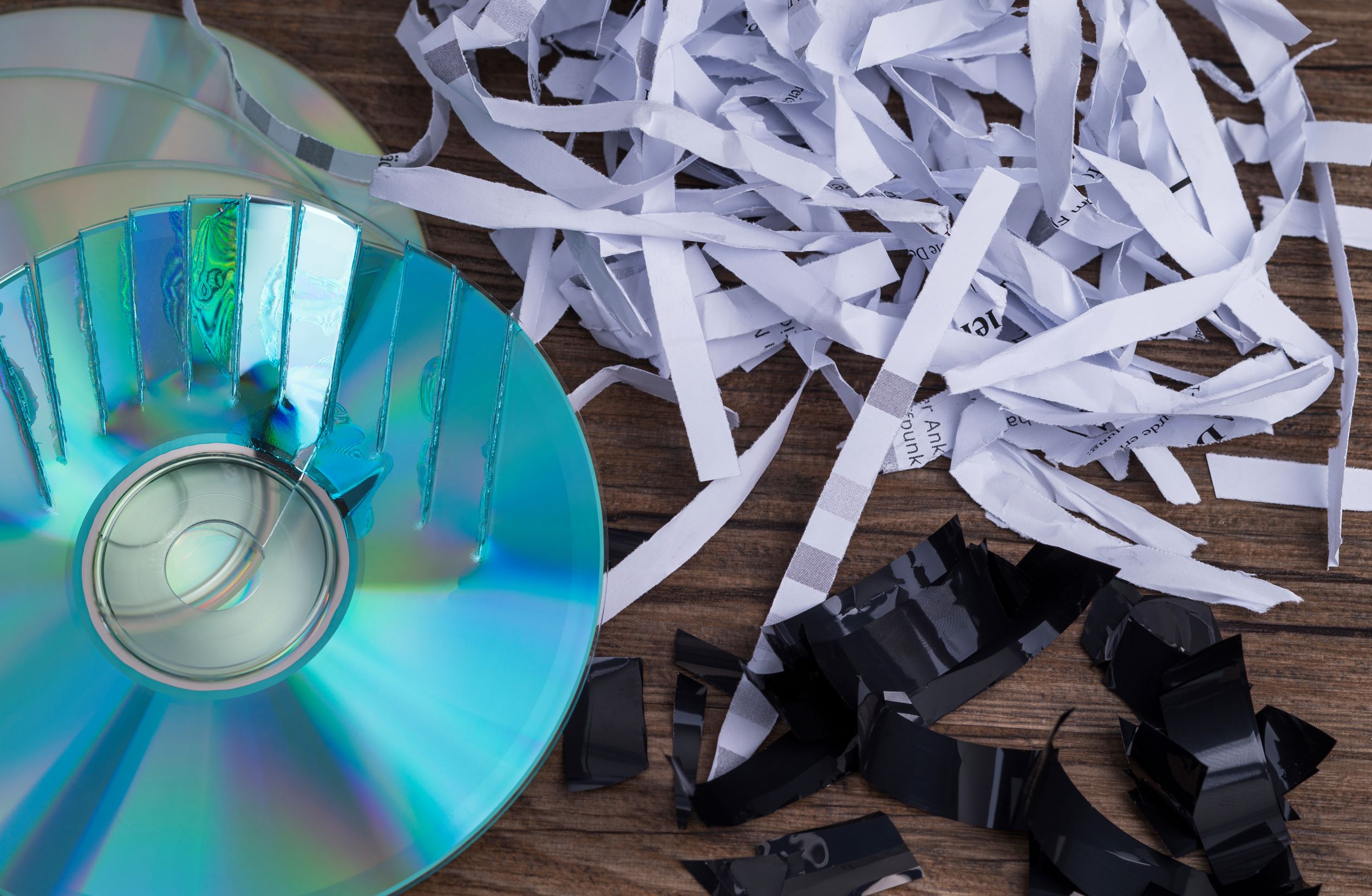 Secure confidential shredding services
RJS Waste Management's secure paper document collection and confidential shredding services will help keep your secure storage and landfill tax costs down. They include the following measures to help you feel safe:
Handling of your confidential papers by our team only
A confidentiality agreement signed by our team
Waste carrier licenced and insured transportation to the confidential disposal facilities, which are ISO 9001 and BS EN 15713: 2009 accredited
All relevant waste transfer documentation
Secure waste destruction, including shredding confidential documents and incineration if required
A certificate of destruction and arrangement for you to witness the destruction (in person or via DVD), where necessary
Whether you want regular bulk paper shredding services or ad hoc collections and disposal of sensitive waste, we'll help keep your business compliant and safe with the secure destruction of your confidential papers. Read more about our secure data destruction services.