Community Scores with RJS Waste Oxford Football Sponsorship.
We at RJS Waste Management, especially RJS Waste Oxford, have upped our community support game this year. Not only did we sponsor Oxford United Football Club for the 2021/2022 season, but we also gave away tickets to Oxfordshire Mind Wellbeing Service and some local volunteers.
What's more, we sponsored a match and invited along some of our clients to say thanks for their backing over the years. Read on to find out how we got our community connections in the back of the net.
Supporting Oxfordshire's community through the pandemic
Passionate about supporting our local communities, in Oxfordshire, we sponsor Oxford City Stars and Oxford Midnight Stars as well as Oxford United Football Club (OUFC).
When live sports games were locked down during 2020 and 2021, the RJS Waste Oxford team stepped up our local sports sponsorship commitments. It was one way to give back to the clubs, who have given us so much over the years, when they were negotiating challenges.
For our Managing Director Russell Shrives, being able to support his hometown club through his business – which celebrates its 10-year anniversary this year – is a real pleasure.
Tickets gifted to Oxfordshire Mind's footie fans
As part of our OUFC sponsorship deal, RJS Waste Oxford was allocated two tickets per game at Kassam Stadium. From January to April, we gifted those tickets for every home game to Oxfordshire Mind Wellbeing Service. The local mental health charity then offered their service users the chance to see a live game.
We've given a handful of footie fans a real boost and had some fantastic feedback from those who attended the games and experienced a 'new lease of life'. One of Oxfordshire Mind's service users got in touch to say:
"I wanted to write and thank RJS Waste Management for providing free tickets for myself and my friend Tony to attend the Portsmouth V Oxford United match, 5 Feb, at Kassam Stadium. Tony has recently recovered from Coronavirus, and we had not been able to meet for tea since pre-lockdown. Tony went home singing, a new lease of life!"
In response, Adam Clayton, City Locality Manager for the charity, commented: "Our service users have enormously enjoyed the opportunity to see their local team playing for free. For many of them, the cost of tickets can be prohibitive but being able to feel part of that wider community is so beneficial for their wellbeing".
When Oxfordshire Mind couldn't find any takers for the Oxford United V Bolton game, the RJS Waste Oxford team gifted them to local sports fans Clair and Aaron Smith (pictured below). Clair, who volunteers for Oxford City Stars and is set to volunteer for the returning Oxford Speedway, said they had a "great time".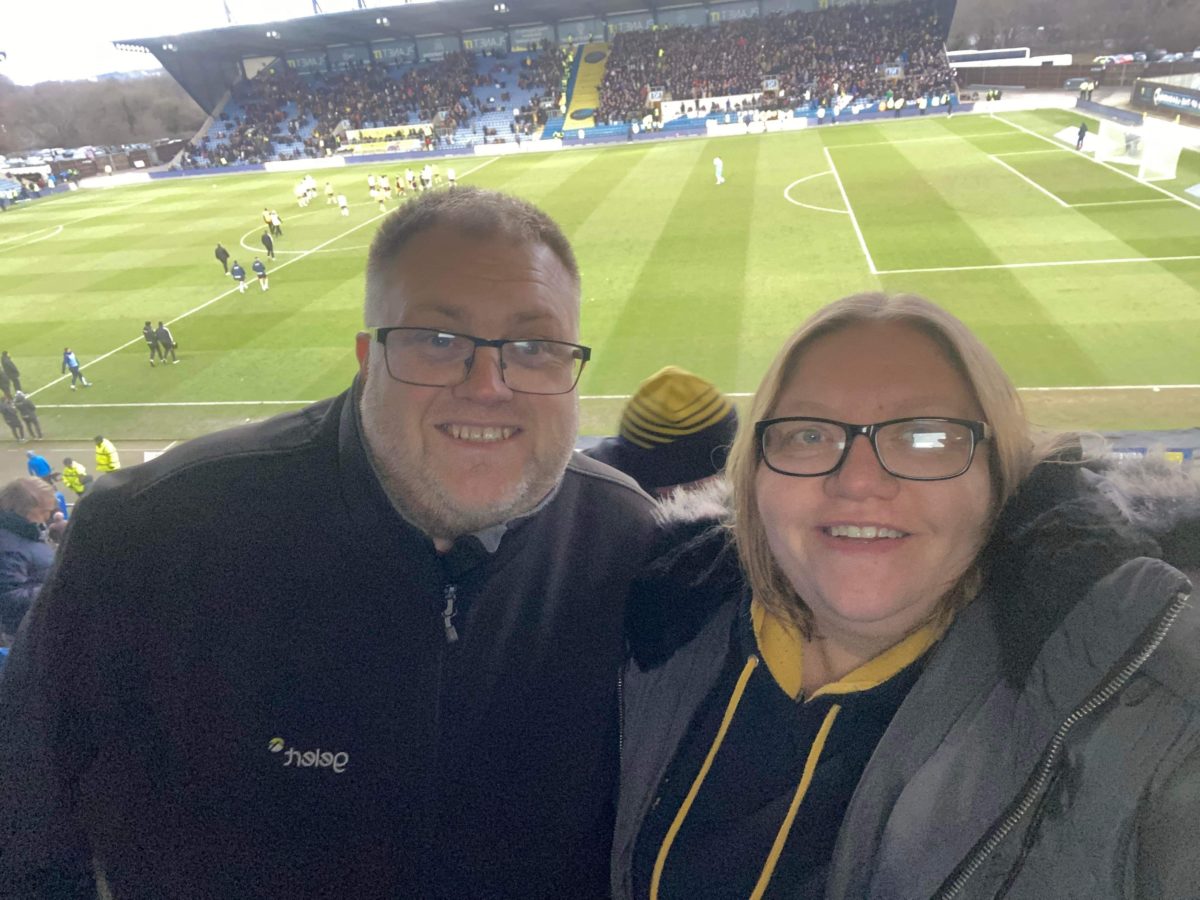 RJS Waste Oxford are men of the match
Taking our support further this season, we became match sponsors for the Oxford United V Sunderland AFC game at Kassam Stadium on 9 April. As Rich Oliver, our RJS Waste Oxford Contracts Manager, says:
"Match sponsorship, and continued sponsorship of the club this season, was a fantastic way to connect with people in Oxfordshire while supporting our local teams.
"We took some clients along to watch the game, by way of thanks for their continued support. It was great to connect with everyone face-to-face again over a shared passion and enjoy the game".
Despite the game not going to plan as, "a goal with two minutes to go from Elliot Embleton gave Sunderland a priceless win over the U's", we had a day to remember.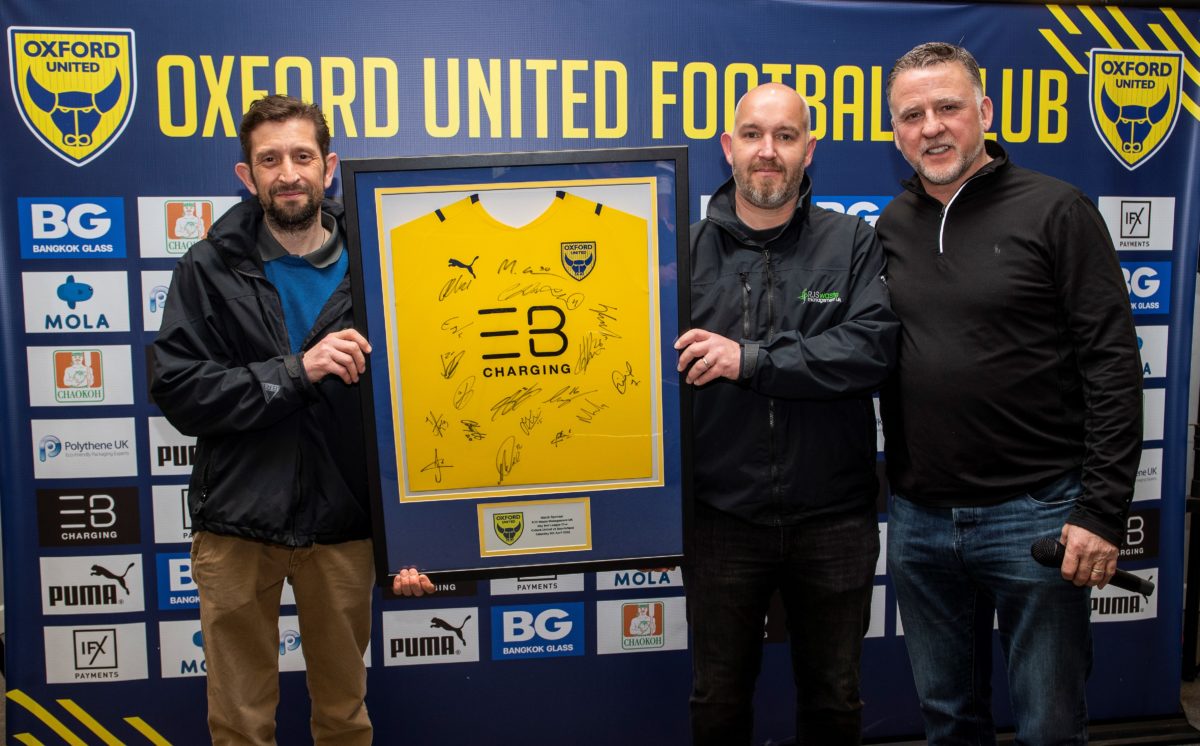 We're sure you'll agree we've scored with our Oxfordshire community support this season.
Here's to sponsoring OUFC again next year and continuing to boost Oxfordshire's communities in this way!
Remember we also offer game-changing waste management services for homes and businesses. For asbestos surveys, asbestos removal and demolition works in and around Oxfordshire, contact RJS Waste Oxford here or by calling 01865 598069.