The English fly-tipping pandemic
England has seen a surge in fly-tipping over the past two years, with government statistics showing a rise in 2019-2020 and lockdown life likely leading to further increases. There have certainly been more reported cases in West Sussex and Oxfordshire in the past twelve months. Some local authorities have introduced new ways to try and control issues but are they just creating a bigger problem? RJS Waste Management looks at the English fly-tipping pandemic and what can be done.  
Fly-tipping statistics for England
Statistics recorded by local authorities in England for fly-tipping incidents from April 2019 to March 2020, and reported by Department for Environment, Food and Rural Affairs (Defra), highlight a number of increases. 
Though these figures don't include fly-tipping on private land or large-scale incidents dealt with by the Environment Agency, fly-tipping incidents on different types of land and of varying waste types and sizes were considered. 
This data can't highlight the impact of the COVID-19 national lockdown on the fly-tipping issue as only the last week of the reporting period overlaps. However, a dramatic increase in illegal dumping has been reported in the local news during the pandemic. 
Key takeaways from the 2019/2020 Defra stats are:
Local authorities in England dealt with almost 1 million (976,000) fly-tipping incidents, an increase of 2% from 2018/19.

 

Almost two thirds (65%) of fly-tips involved household waste, an increase of 7% from the previous year.
At 43%, highways (pavements and roads) were the most popular dumping ground, an increase of 6% from 2018/19.

 

'Small van load' was the most common size category for fly-tipping (34%), followed by a 'car boot or less' (28%).

 

The 'tipper lorry load' size or larger accounted for 3% of fly-tipping incidents, a decrease of 8% from the previous year.

 

The cost of clearance to local authorities in England for large fly-tipping incidents was £10.9 million, compared with £12.8 million in 2018/19.

 

Local authorities carried out 474,000 enforcement actions, a decrease of 5% from 2018/19.

 

Fixed penalty notices issued totalled 75,400, a decrease of 2% from the previous year.

 

Court fines issued increased 30% with the value of total fines increasing to £1,170,000 (an increase of 7% from 2018/19).
Read more about fly-tipping statistics for England, 2019/20.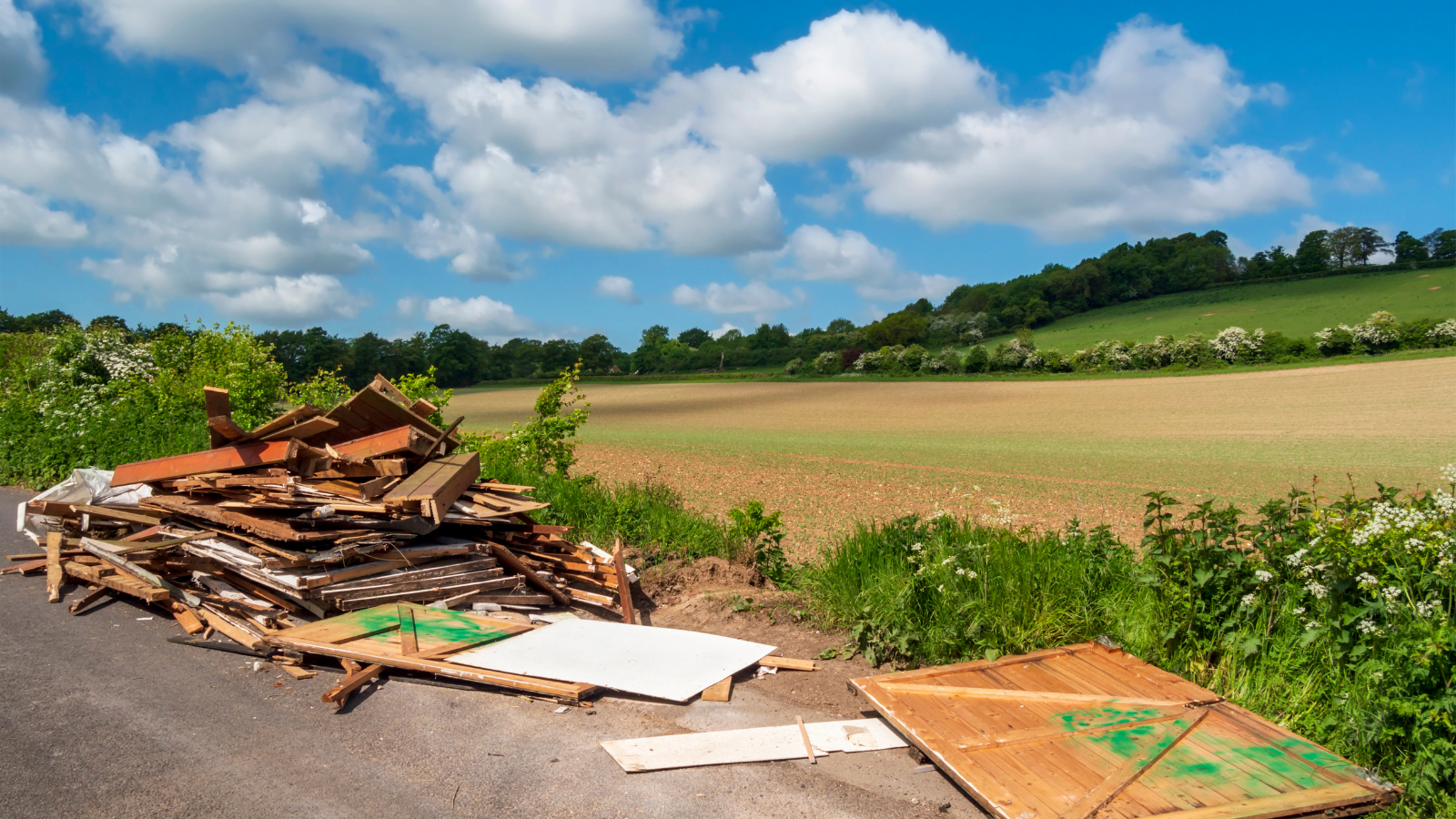 West Sussex fly-tipping increase
Meanwhile, closer to RJS Waste Management's HQ in Chichester, the Worthing Herald reported that West Sussex councils saw 5,731 fly-tipping incidents during 2019/2020. This was a rise of over 7% on the previous 12 months. 
However, the Country Land & Business Association (CLA) believes that Defra's exclusion of the 'vast majority' of fly-tips on private land means we're not getting a true sense of scale. The CLA also argues that, to stop fly-tipping incidents escalating further, tougher action is needed. The key takeaways here are:
Adur and Worthing councils experienced a decrease in fly-tips in West Sussex.
Arun District Council reported the highest number of incidents in West Sussex, an increase of 36%.
West Sussex authorities acted in 789 cases: 379 fixed penalty notices (Arun), 358 warning letters. 32 statutory notices, 18 fixed penalty notices and two formal caution actions (Crawley). There were no recorded prosecutions.
Fly-tipped asbestos waste in West Sussex
A landowner from near Burgess Hill, West Sussex, has had hazardous fly-tipped waste dumped on her land repeatedly in the past year. Not only have criminals ripped her gates from their hinges and torn up her land while looking for a dumping ground away from view but they've also put her and the environment at risk. Common items include builders' waste such as Asbestos Containing Materials – asbestos roof sheets and asbestos cement – and household waste such as WEEE – computers and washing machines.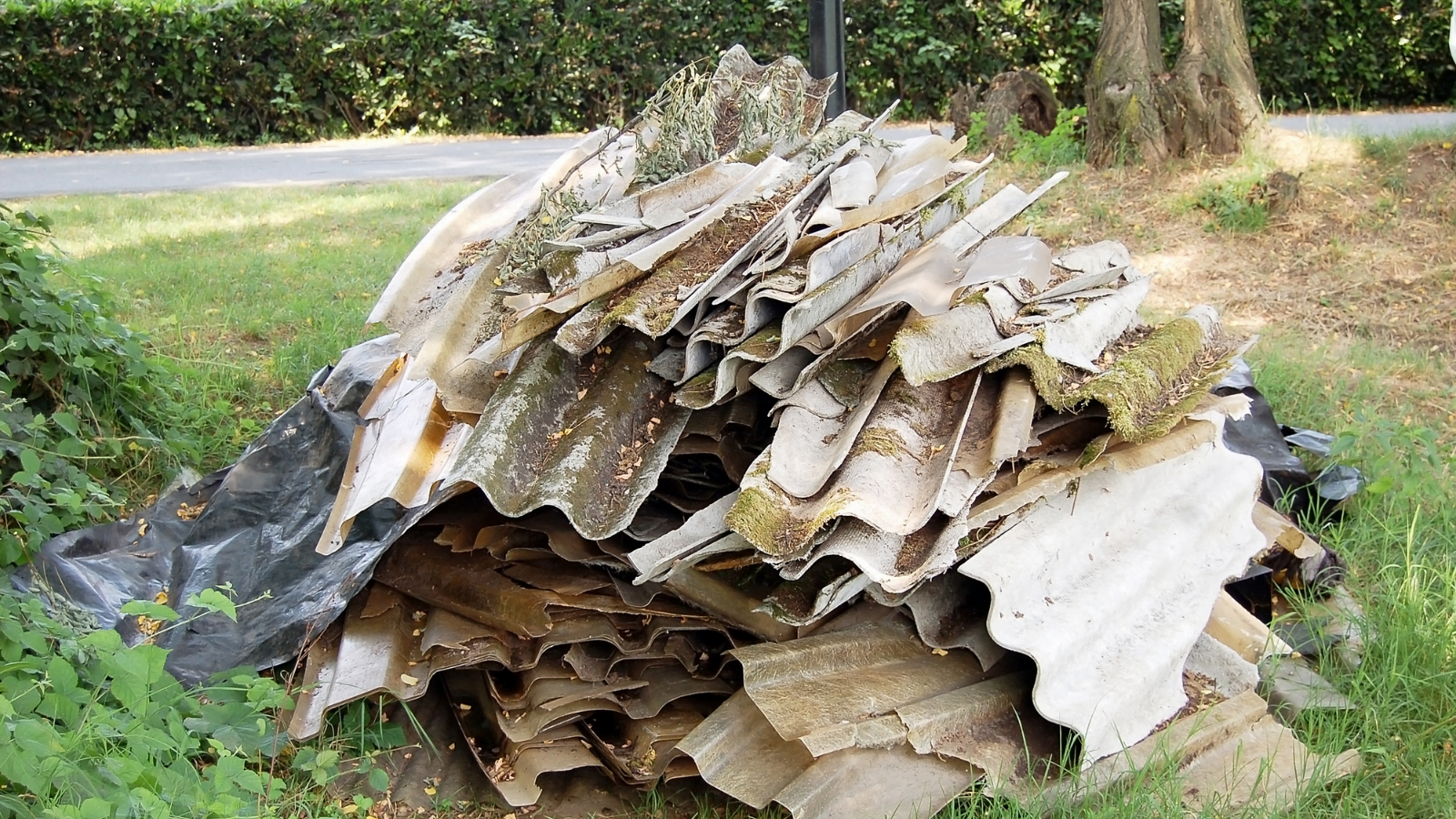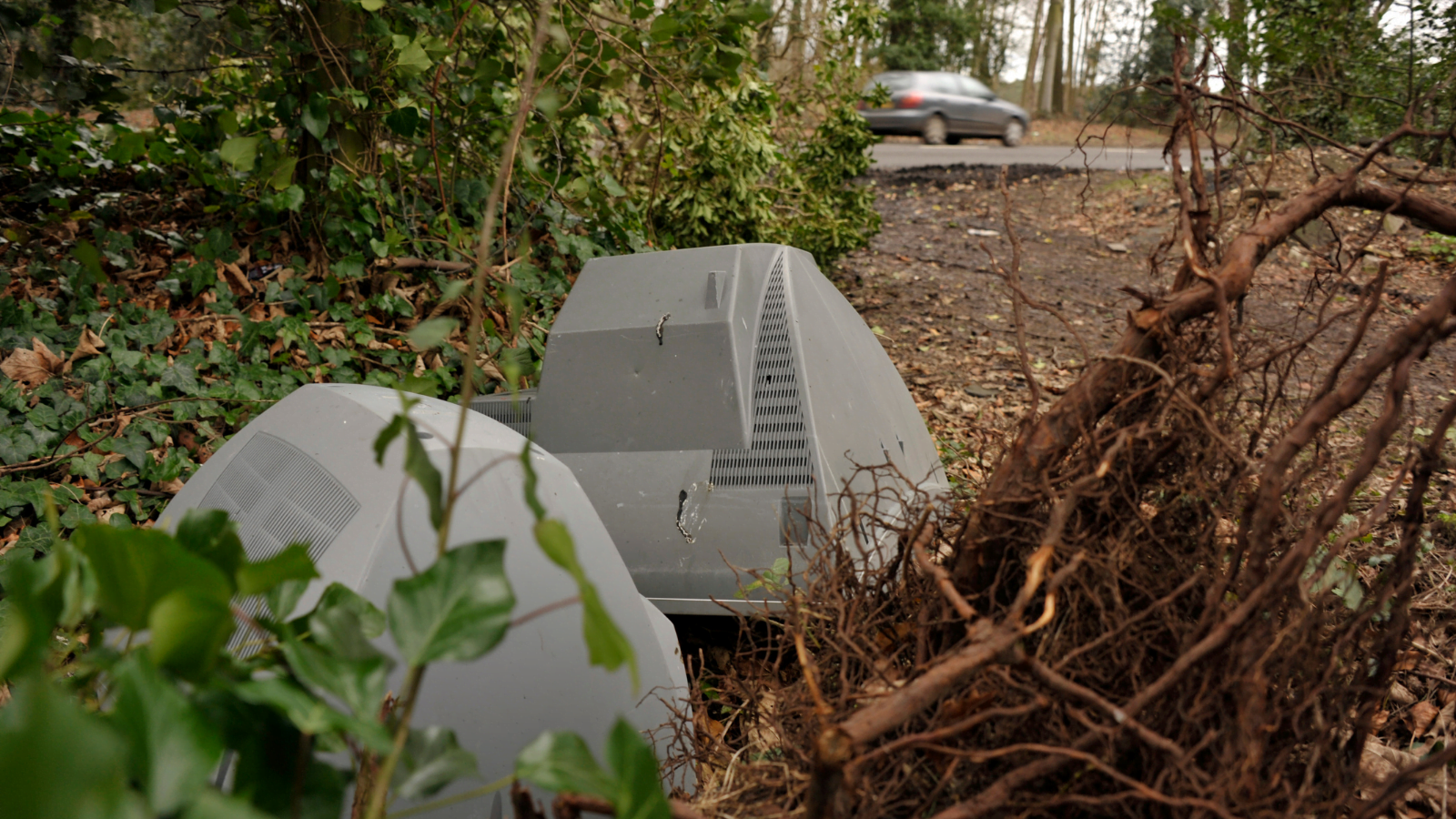 It has been suggested that restrictions at Household Waste Recycling Sites may be to blame for this surge in West Sussex fly-tipping incidents. High charges for builders' waste and long wait times for access to local tips have also come up as possible contributors. 
West Sussex County Council take action
In response to suggestions of where the blame lies, a spokesperson for West Sussex County Council (WSCC) commented: "Fly-tipping is both criminal and antisocial and there is no excuse for it regardless of the policy at household waste recycling sites (HWRSs).
"Large scale fly-tipping is perpetrated by rogue traders and other criminals and is, in any case, often outside the scope and scale of household waste permitted at the sites.
"Fly-tipping has been on the increase nationally in recent years regardless of the changes to HWRSs. Those who perpetrate it risk large fines or imprisonment if convicted.
"Householders can avoid unwittingly contributing to fly-tipping by ensuring that if they pay anyone to take waste away, they are a reputable company or local trader with a waste carrier's licence.
"Changes are currently being implemented at HWRSs to make the experience of visiting sites quicker and easier for West Sussex residents.
Chief among these changes is that WSCC recently started a trial booking system for its busiest HWRSs: Bognor Regis, Crawley, Horsham, Littlehampton, Shoreham-By-Sea and Worthing. The idea is to allow residents safe disposal of their recycling and waste, limit waiting times and help reduce traffic disruption. Slots can be booked up to 14 days in advance and residents can make one trip in a week.
Minister for Regional Growth and Local Government Simon Clark voiced his concerns that booking systems introduced during the first lockdown could lead to increased fly-tipping.
And the WSCC booking system proposal hasn't been met with a positive reception by all. Some believe reduced opening hours at West Sussex HWRSs and a booking system that reduces access further will light the touch paper of a fly-tipping explosion. Read residents' reactions to the introduction of booking systems at West Sussex tips. 
Fly-tipping in Oxfordshire
West Sussex isn't the only county suffering a fly-tip deluge. As reported in the Oxford Mail, last November West Oxfordshire District Council made the decision to close recycling sites that were becoming littered with fly-tipped waste. 
One site, in Chipping Norton town centre, was closed permanently in response to the amount of non-recyclable waste – everything from mattresses to large WEEE and hazardous waste – that's been fly-tipped at Oxfordshire recycling centres during the pandemic.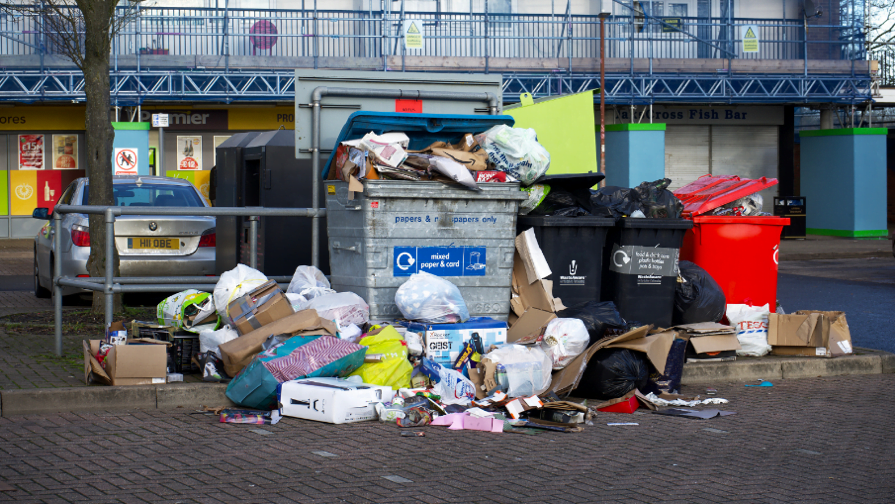 However, this move has caused concern that, like the reduced access to West Sussex recycling centres, this could increase the Oxfordshire fly-tipping issue. Especially when the next closest recycling centre to Chipping Norton is a 25-minute drive away in Alkerton.
Contact your local waste management company
With a waste carrier's licence and a team of skilled waste management professionals ready to deal with hazardous fly-tipped waste, we're what your county needs to clean up its act. 
RJS Waste Management has offices and expert operatives working in West Sussex and Oxfordshire where fly-tipping is on the rise. We can help remove and dispose of your hazardous waste for the health and safety of you and your local area. 
Contact us today on 01243 213273 (Chichester) or 01865 598 069 (Oxford) to arrange a quote for your fly-tipped waste removal needs.