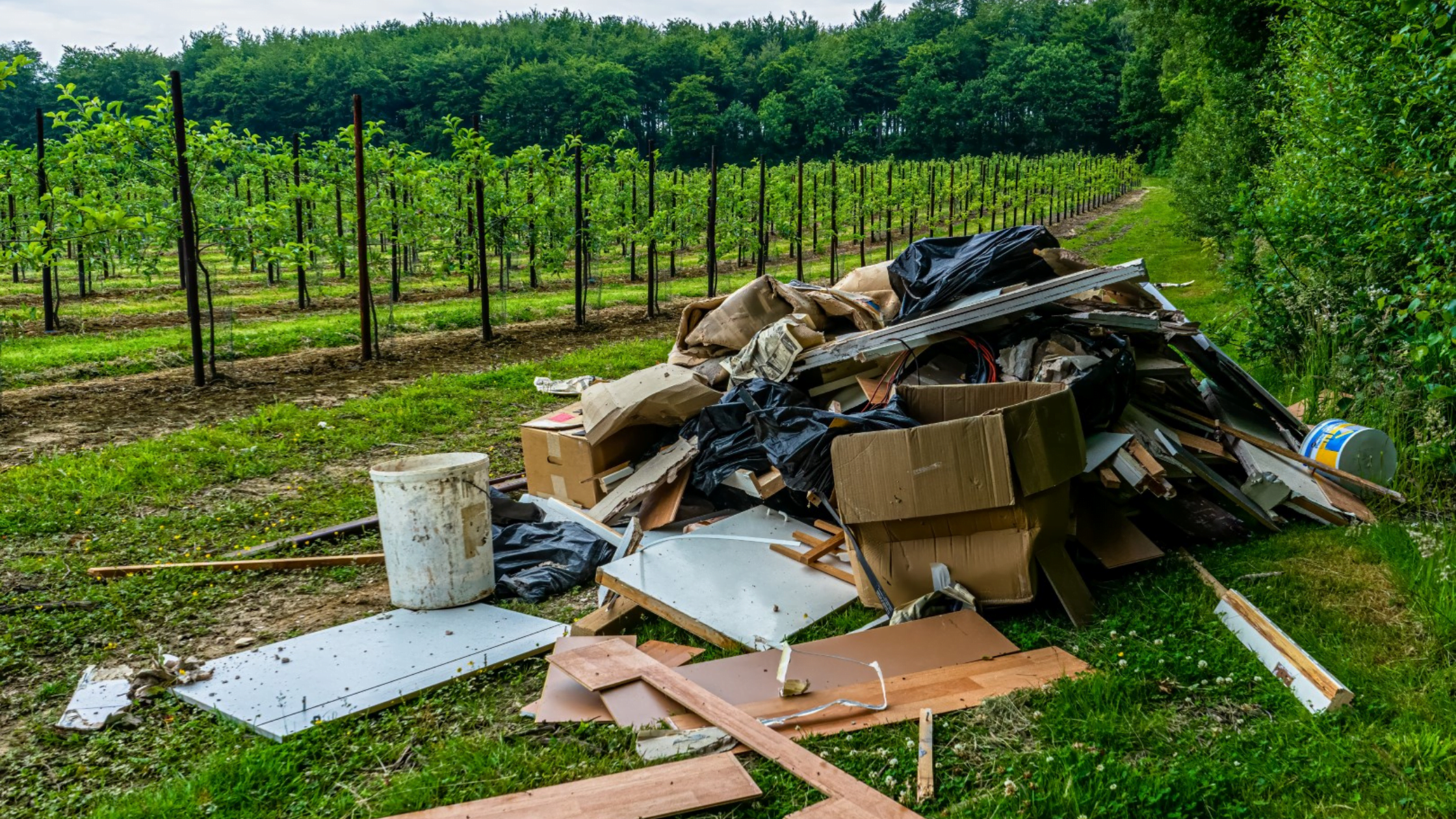 Environmental Services Association: Waste Crime Costs in England Soar by 53%
A recent study by the Environmental Services Association (ESA) has revealed that the cost of waste crime in England has sky-rocketed over the last three years. Surging 53% since 2018/2019, the annual cost of waste-related crime, such as fly-tipping, is costing the UK in more ways than one. But RJS Waste Management offers advice on what can be done to address this issue.
The ESA reveals the waste crime facts
Counting the cost of UK Waste Crime Report 2021 by the ESA, in partnership with environmental consultancy Eunomia, shows that costs have soared from
£604 million (2015) to over £924 million (2018/19). Fly-tipping costs, resulting from increased incidents and clean-ups, also rose by £183 million in the reporting period.
On the heels of the Environment Agency's Operation Angola, a crackdown on criminal waste gangs in the South East, the new report reveals worrying stats. Speaking on behalf of the ESA, Chair Gavin Graveson, says:
"Waste criminals are exploiting a lack of public awareness and lack of regulatory oversight in this area, which has led to an increase in fly-tipping and illegal waste sites that contribute significantly to the overall £924 million cost of waste crime in England identified in our report today.
"Successive ESA reports over the past eight years have highlighted the shocking extent of waste crime in the UK and its cost to both the environment and economy. This latest report exposes the unfortunate truth that, despite additional regulatory focus in recent years, the scale of waste crime has significantly worsened.
"Although understandably delayed by the pandemic, it is now vital that the Government proceeds at pace with long promised reforms of the regulatory regime and we must make it much harder for criminals to operate in the recycling and waste sector."
Are you using a licenced waste carrier?
Among its recommendations, the ESA highlights a need for the entry requirements of waste carriers, brokers and dealers to be tightened. RJS Waste Management's Managing Director Russell Shrives agrees that this is a major priority to tackle waste crime going forward:
"RJS has seen a significant rise in the amount of fly-tipping across West Sussex and Oxfordshire in recent years. We're often called out to clear waste that's been abandoned on farmland and near local beauty spots. Some contains Waste Electrical and Electronic Equipment that can be recycled and put less strain on the environment. While other loads include asbestos waste, which is harmful to humans. Unfortunately, even when some contractors say they'll get rid of construction waste legally, they're not being honest.
"So that you're not accountable for waste crime, you need to make sure your waste is being taken away in a licenced waste carriers' vehicle. And, if it's hazardous waste or it consists of Asbestos Containing Materials, make sure it's collected, packaged, carried and disposed of within the law and industry regulations. For asbestos waste, this includes it being wrapped up properly for transport as well as disposal at a secure specialist facility. Don't be afraid to ask to see proof of any licences or to receive a copy of your waste transfer documentation."
Do you want peace of mind? Contact RJS Waste management to collect, carry and dispose of your hazardous waste from anywhere in southeast England. You can also contact us to deal with your fly-tipped waste collection. We operate licenced waste carrier vehicles and supply all relevant waste transfer documentation to all clients as standard.