Building Demolition to a Domestic Property in Winchester
At the end of 2020, RJS Waste management was contracted to assist with a building demolition in Kingsworthy, Winchester. With offices located in West Sussex and Oxfordshire, our experienced demolition workers were perfectly placed either side of this Hampshire-based job.
Here's a look at the demolition work of the residential property carried out over a couple of weeks by RJS Waste Management. We managed a team of building contractors, asbestos operatives, architects, insurance loss adjusters, forensic experts and crane hire operatives. Our customers were delighted with the speed and efficiency of our safe and hassle-free building demolition service.  
Safe building demolition success
The family home had suffered significant fire damage so, before the forensic team could go in or any demolition work could start, we were called in to do a demolition risk assessment. to ensure a thoroughly safe working environment.
With the fire exposing the roof's steel work, the structure was at risk of collapse and a danger to the neighbouring properties.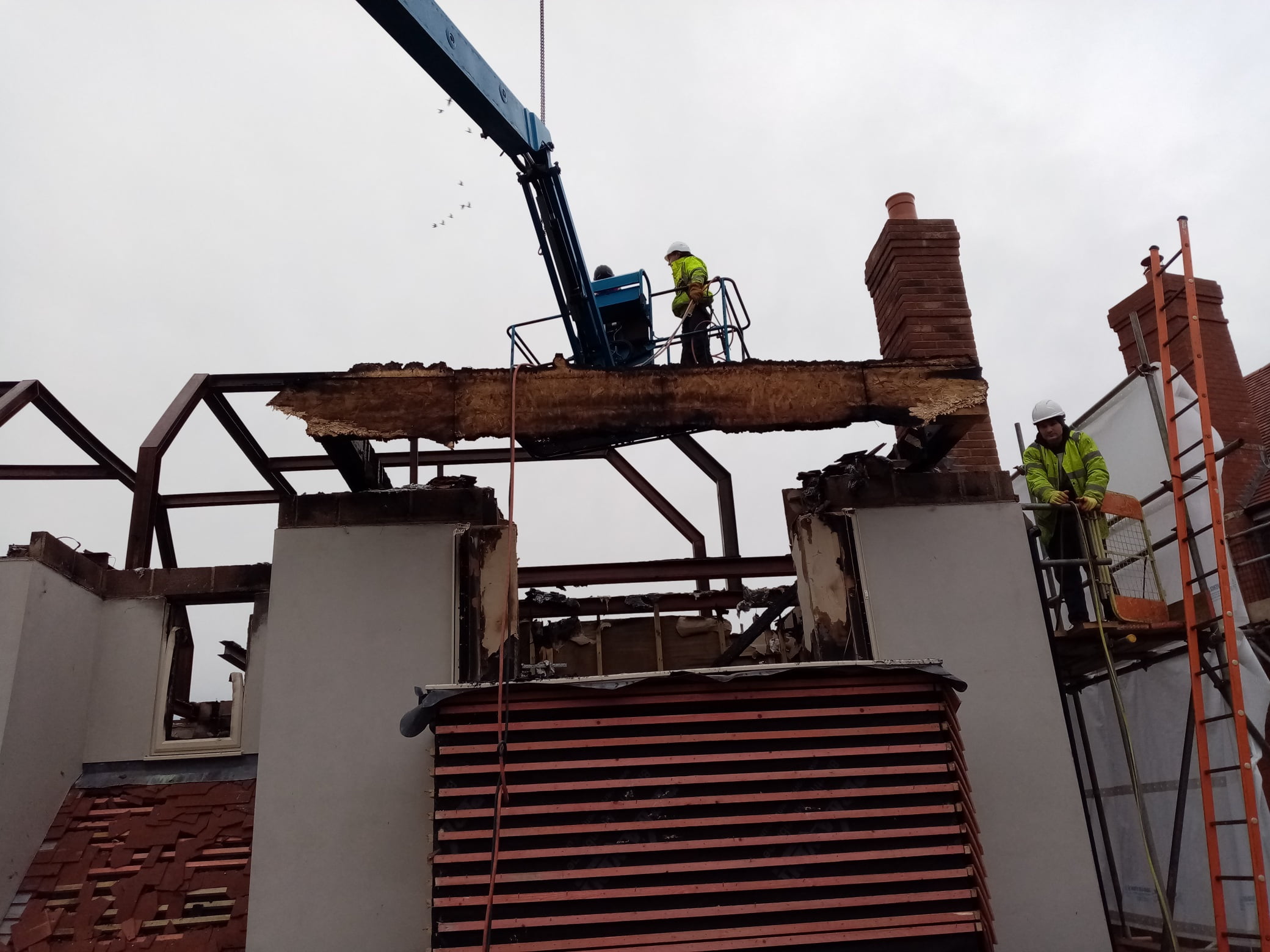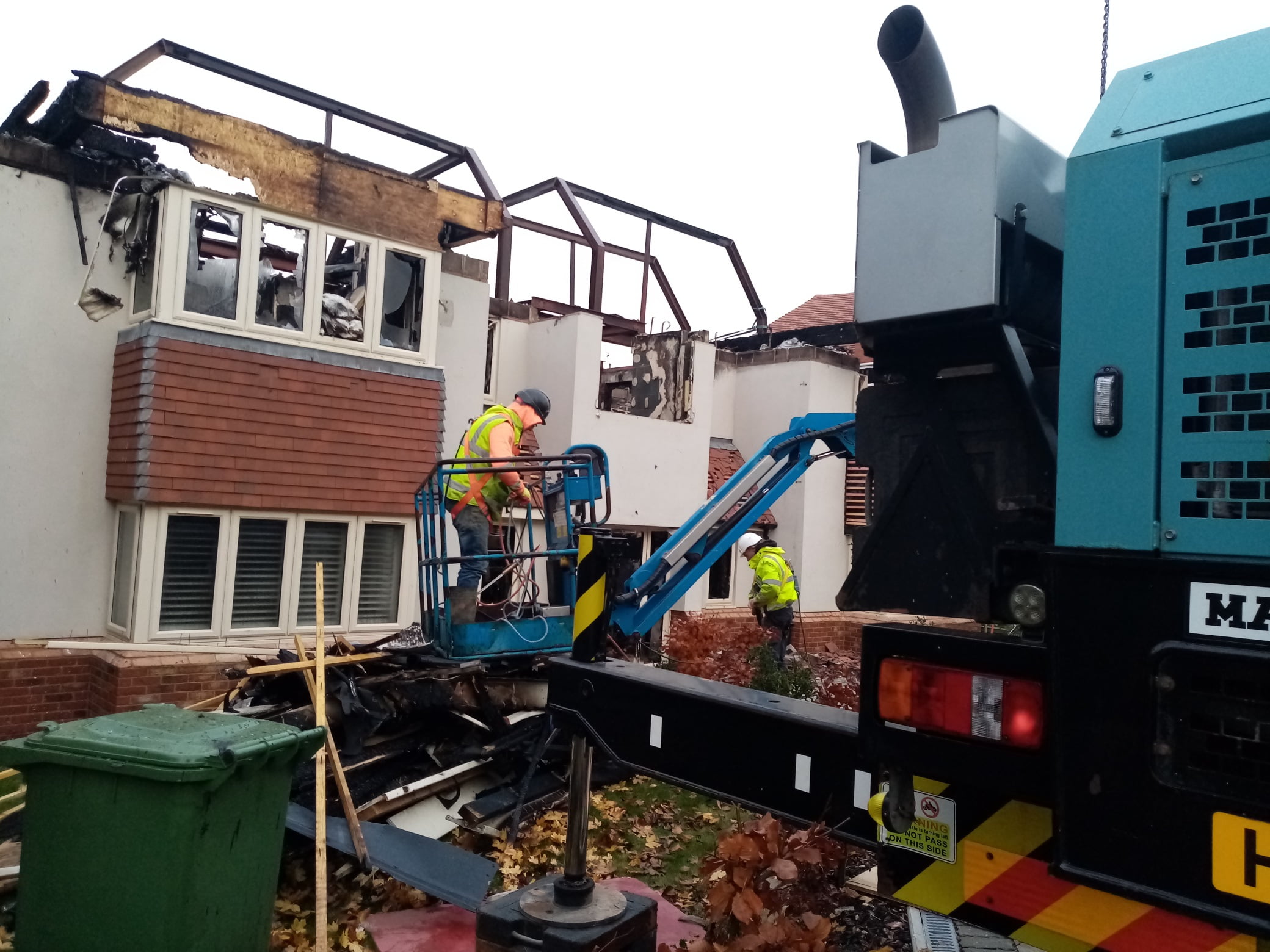 Our first step onsite was to erect scaffolding to protect the adjacent properties for the duration of the building demolition and strip out works.
We also made sure that suitable safeguarding was installed to the block-paved driveway to protect it from any possible damage caused by heavy machinery and equipment involved in the work.
Demolition men and their machinery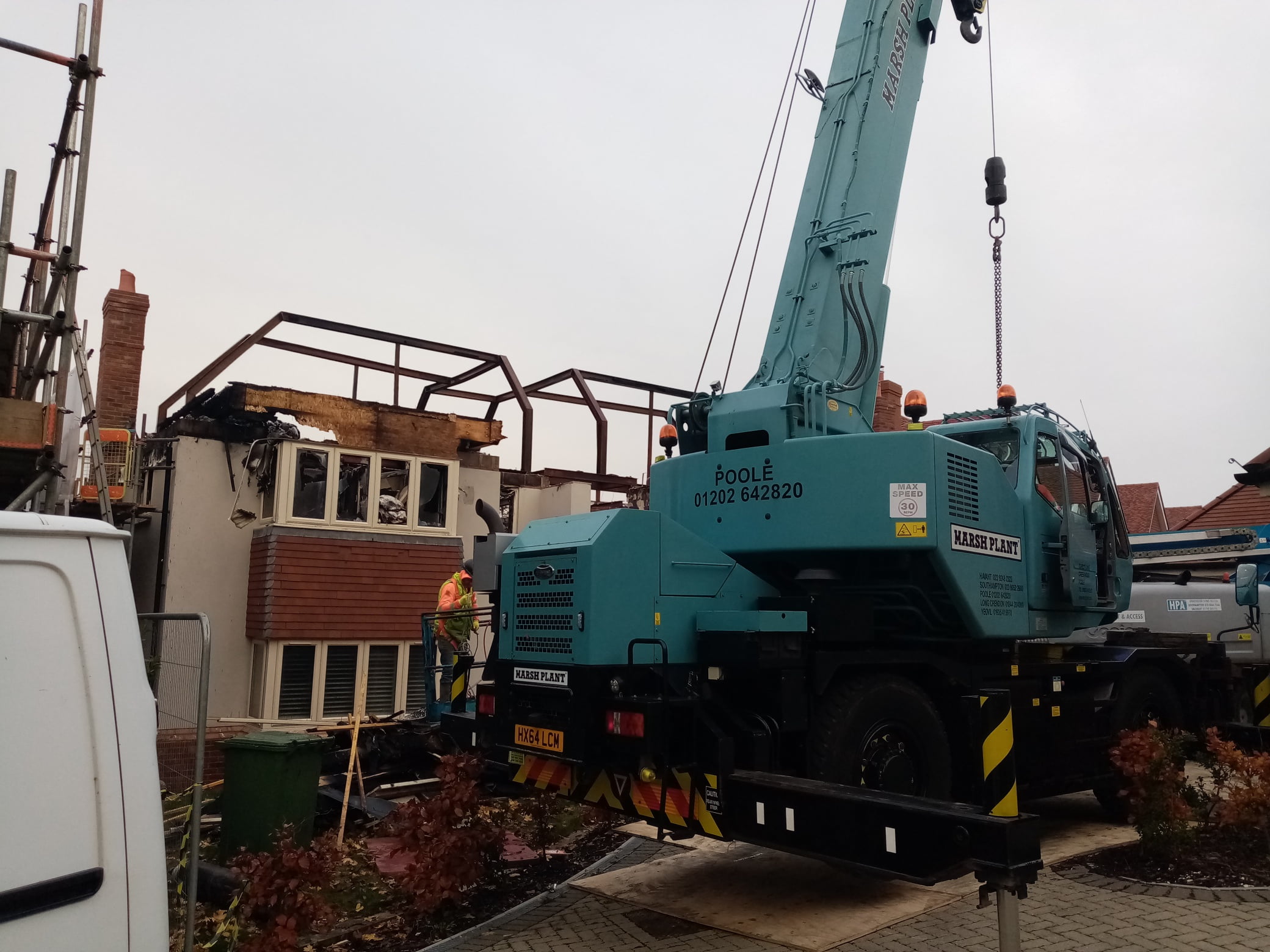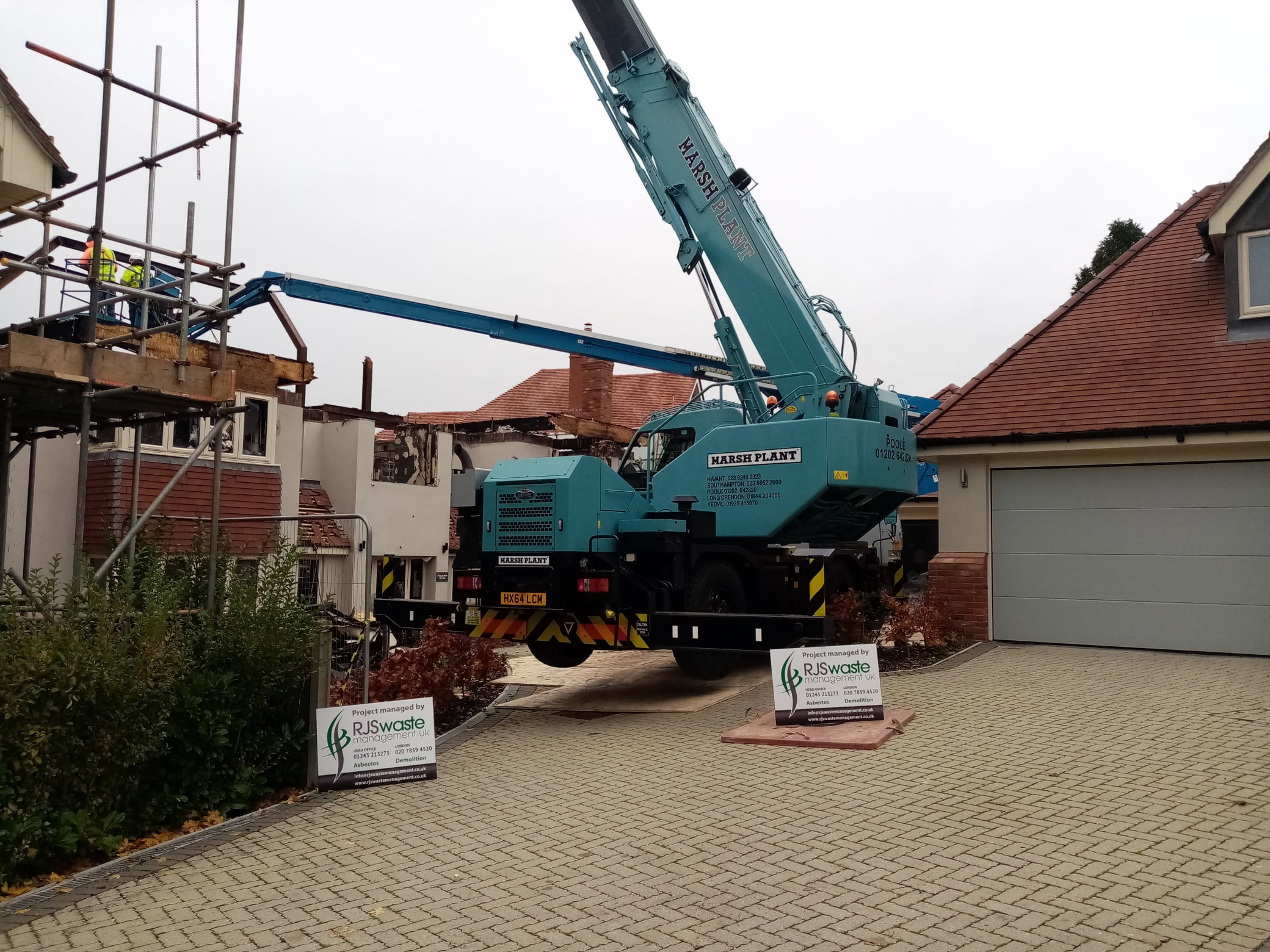 The second stage of the work was to remove the steel work by hot cutting. We used a cherry picker to enable operatives to reach the steels safely with the cutting equipment and a crane to support the steel work while it was cut. The crane then helped us to lower the cut steel sections safely to ground level.
A mechanical excavator enabled our team to remove the remaining structure. And all demolition waste was placed in skips before being transferred for safe transportation and disposal offsite.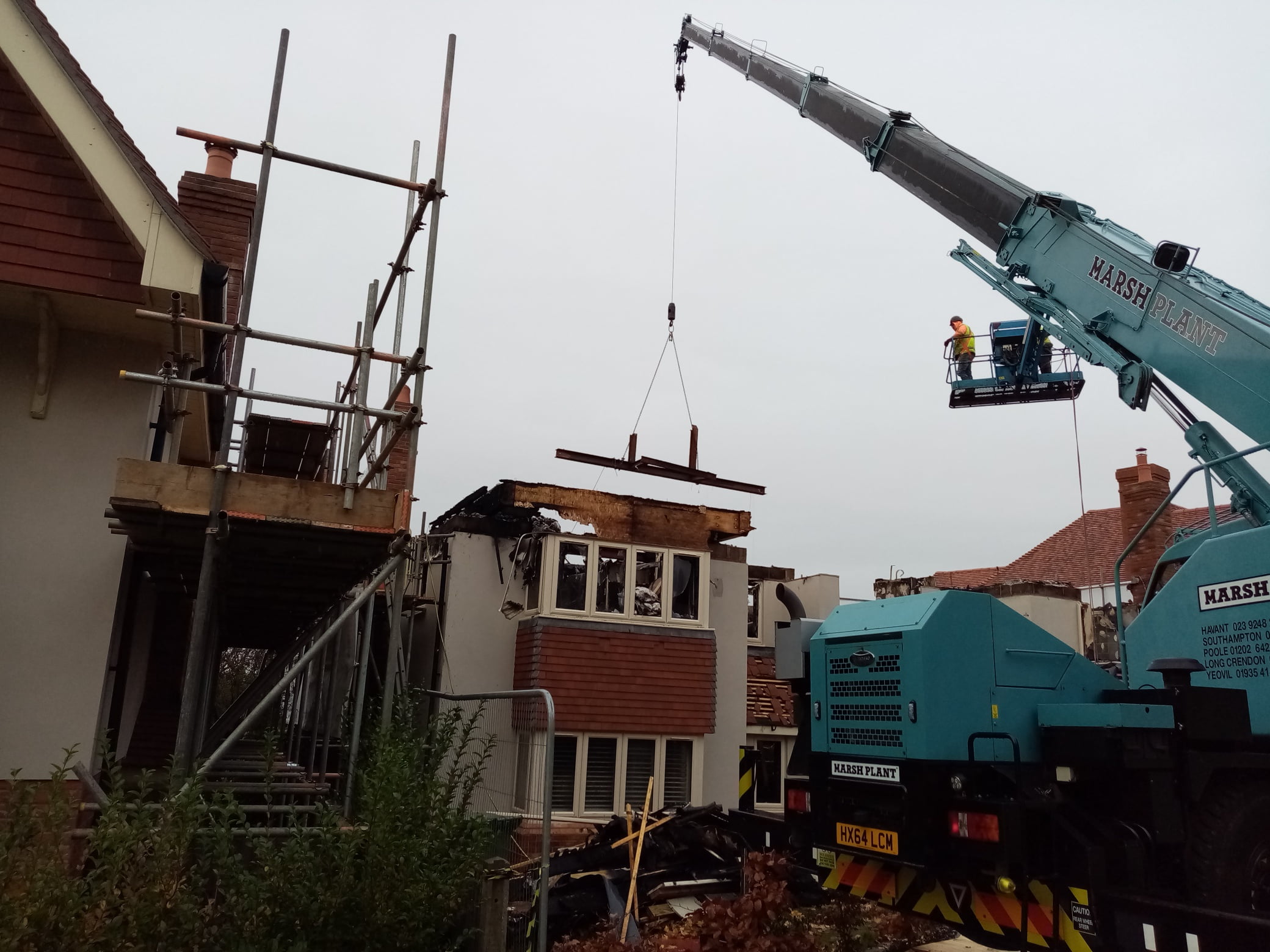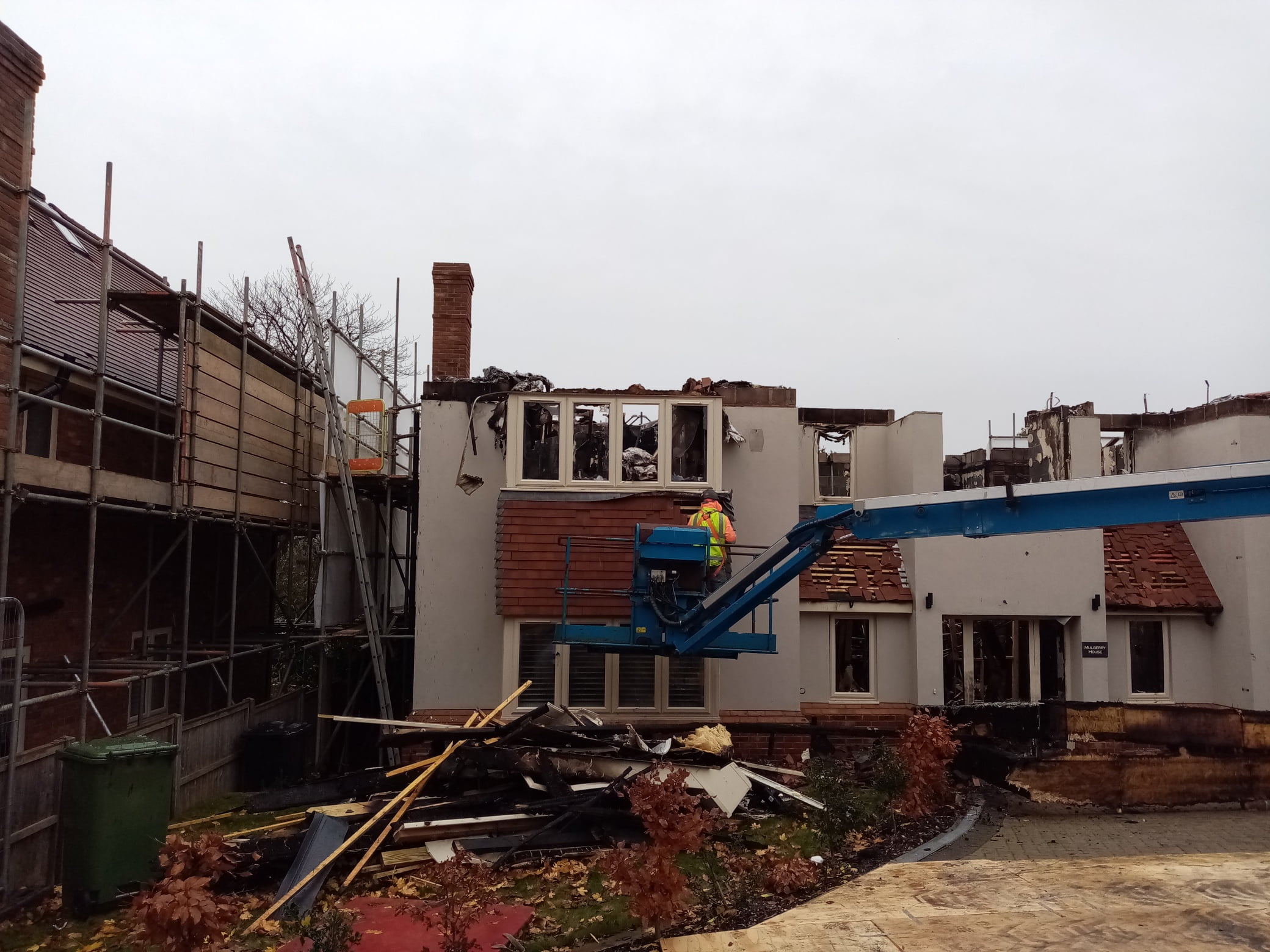 No hassle domestic building demolition
As the building demolition was carried out in a quiet residential cul-de-sac, we ensured there was minimal disturbance to the neighbouring properties.
This was achieved by liaising with the residents prior to starting the demolition works so they were fully informed of the schedule and what to expect.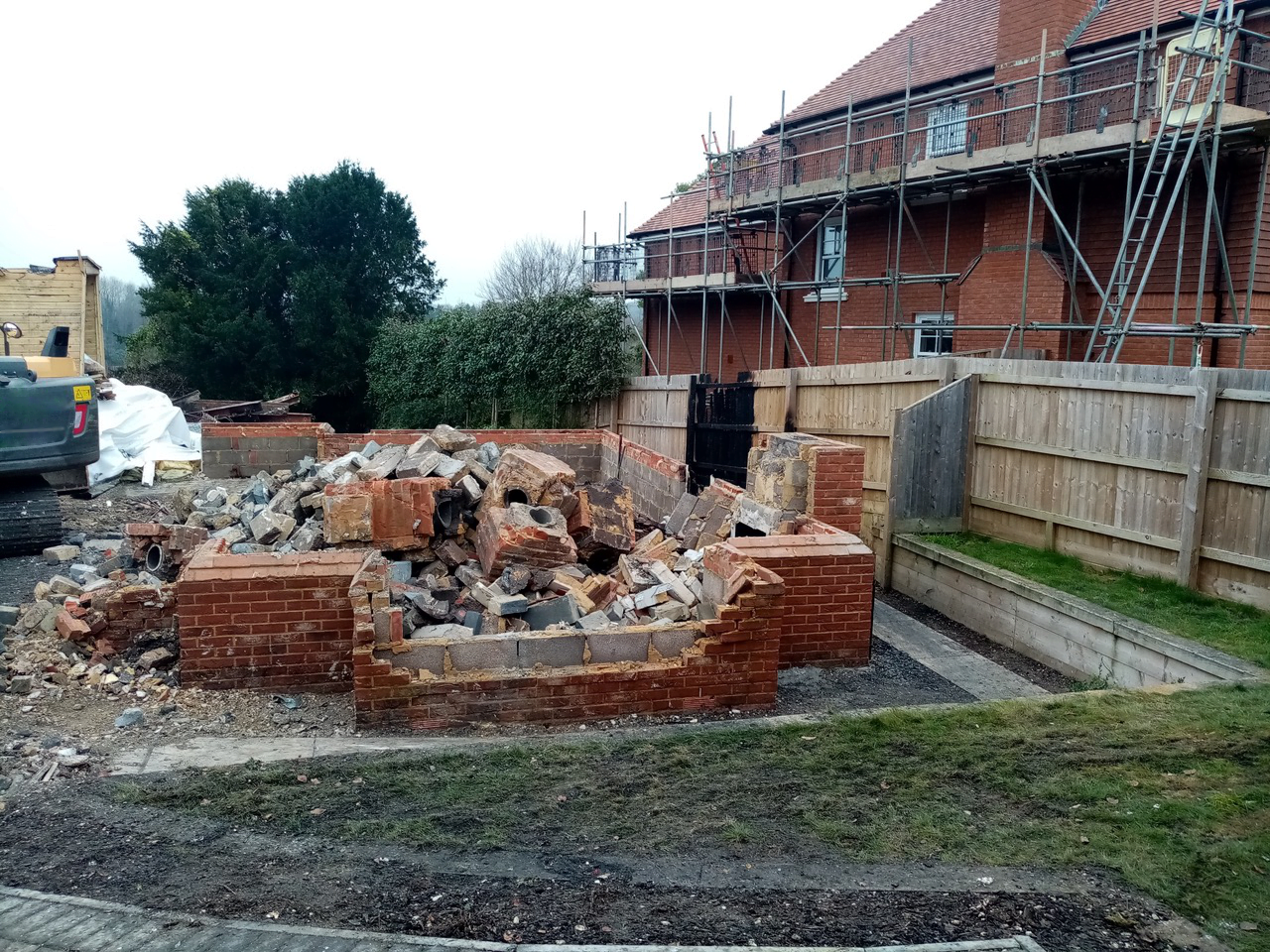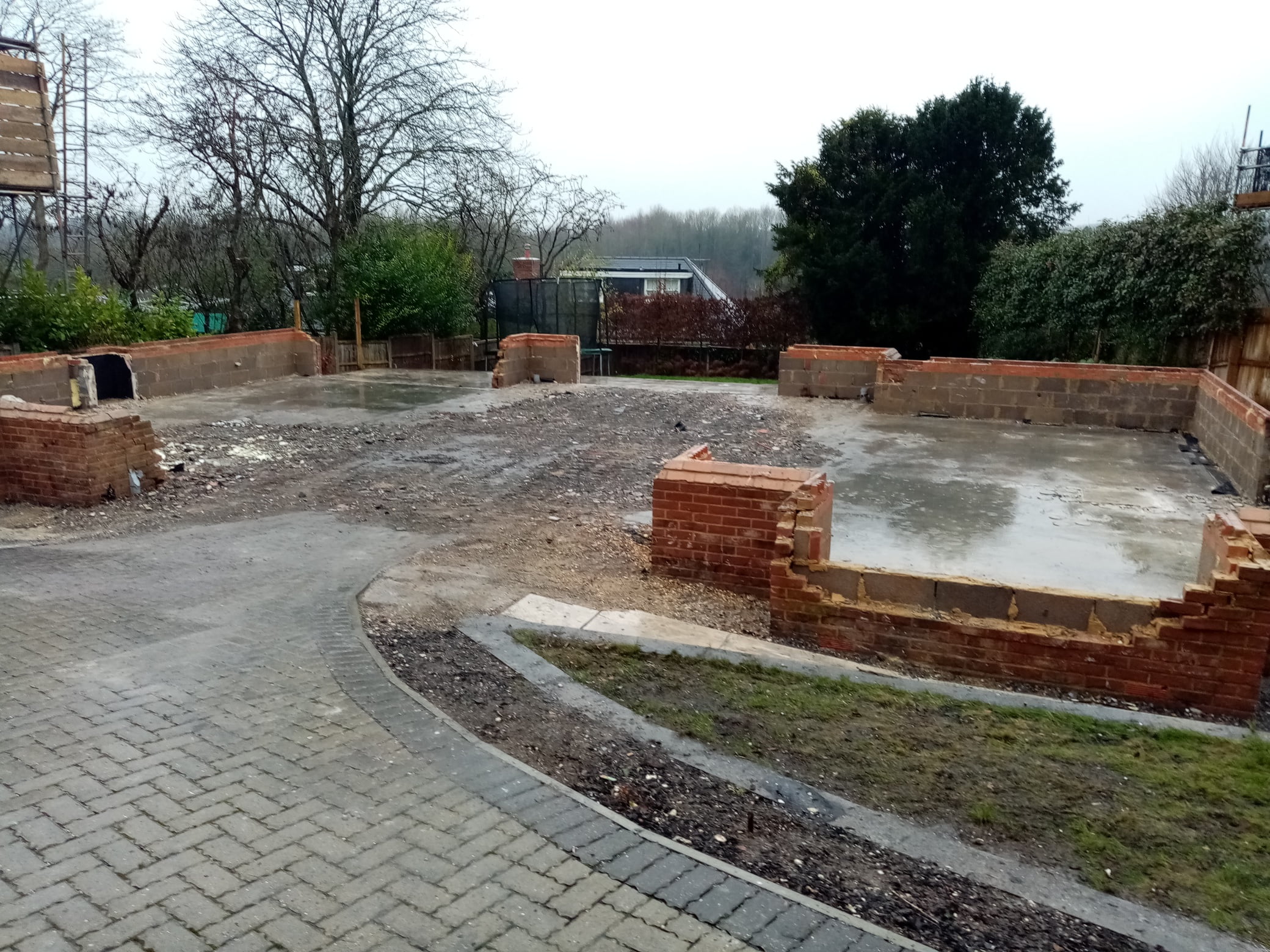 On managing the onsite demolition, RJS Waste Management's Jon Gotham comments:
"This was a satisfying building demolition work project to be involved in. It not only enabled us to bring in members of both our Chichester and Oxford waste management teams but meant we could combine our expertise to deliver a neat and thorough job for our happy customers".
Your Hampshire demolition project and more
Whether you're planning a building demolition in London, Oxford or Chichester – and anywhere in between – RJS Waste Management is best placed to assist. We're experienced in both domestic demolitions and demolitions of commercial buildings and will deliver a safe, efficient, hassle-free service you'll want to tell your friends about. Contact us today to arrange a free, no-obligation consultation.