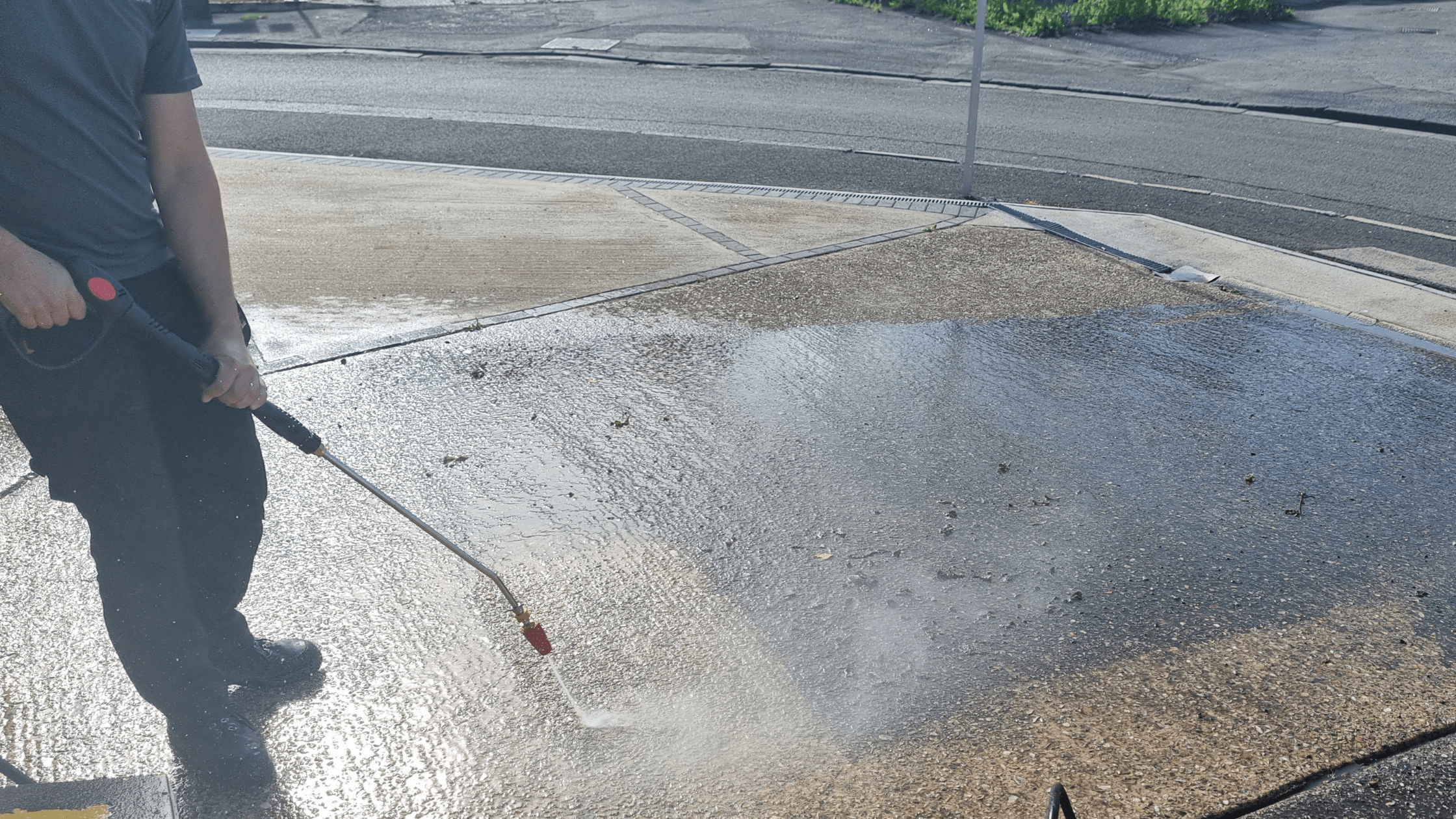 Did you know RJS Waste Management now offers driveway cleaning?…
Driveway cleaning – before and after
We used a V-Tuf 110v pressure washer, fitted with a turbo lance head, to remove general grime and traffic film from the concrete. No chemicals were used for a more eco-friendly clean.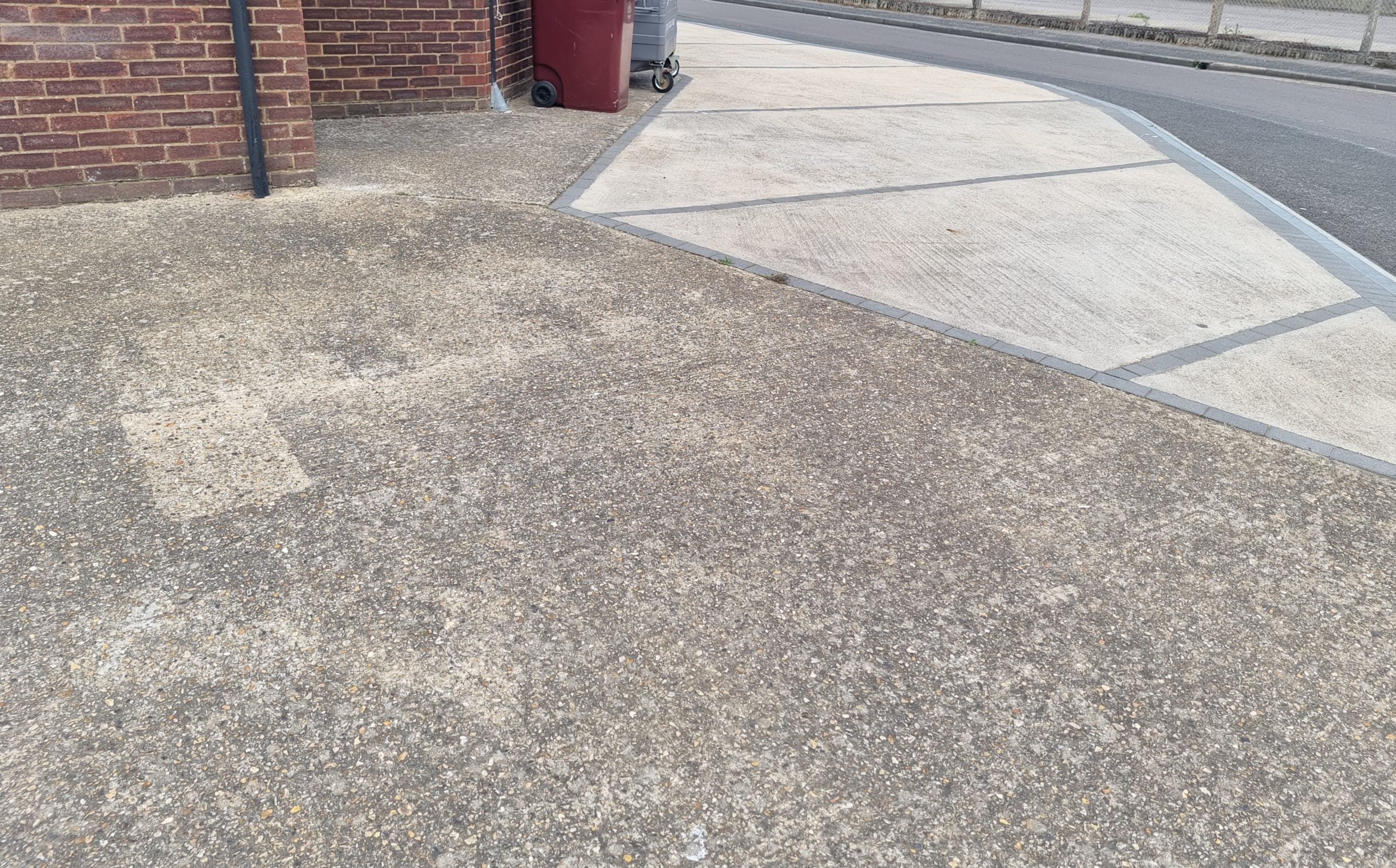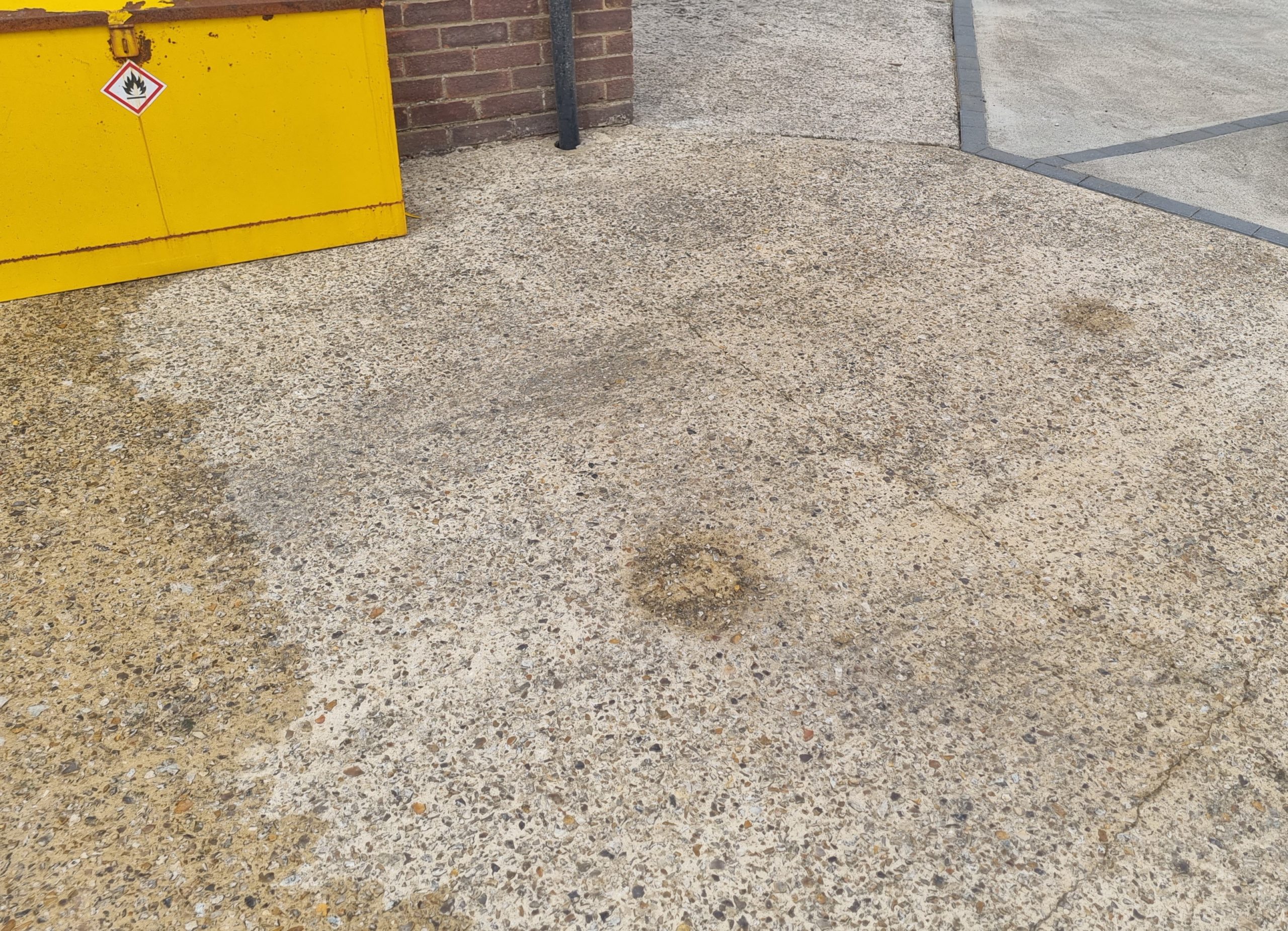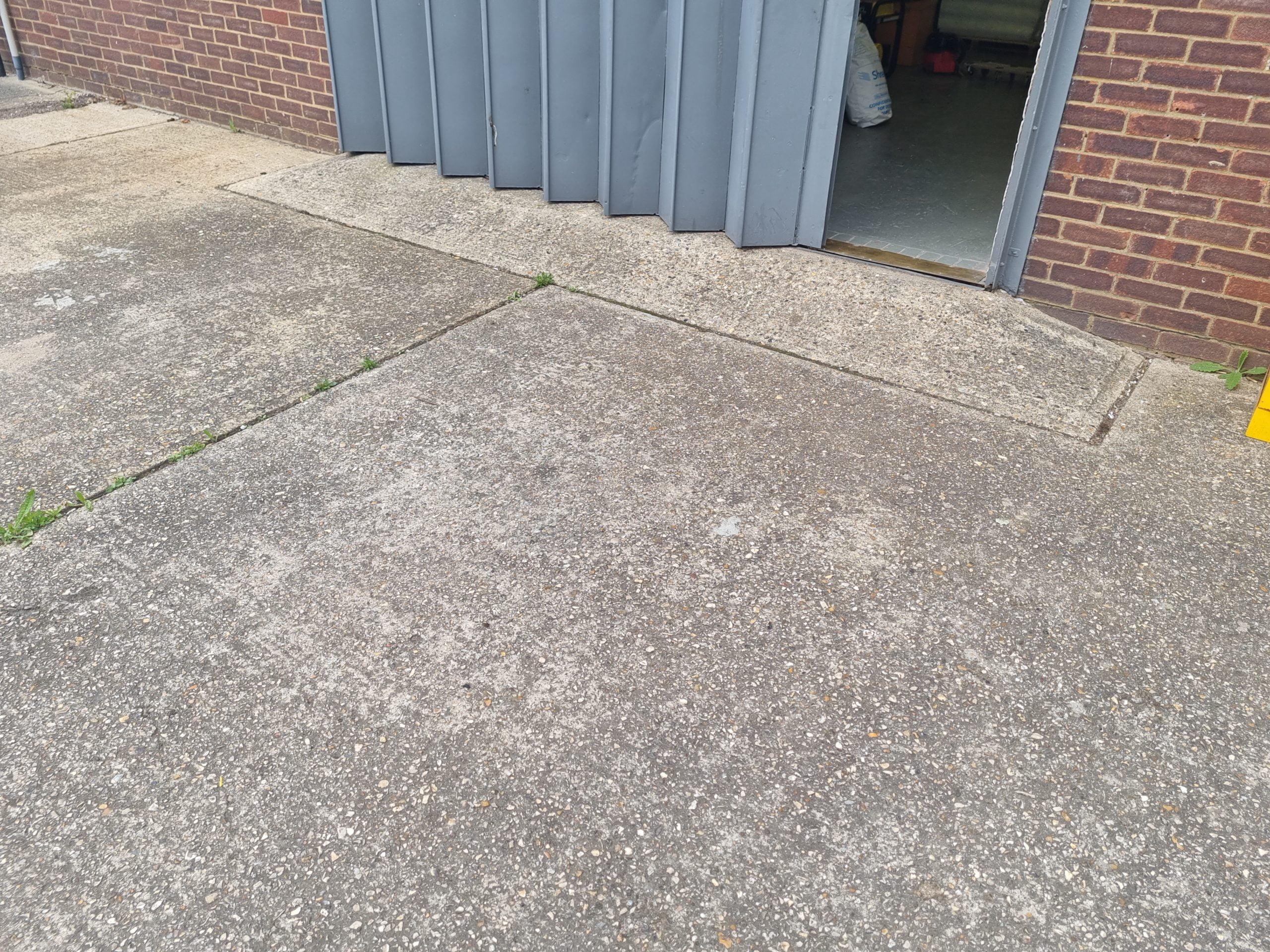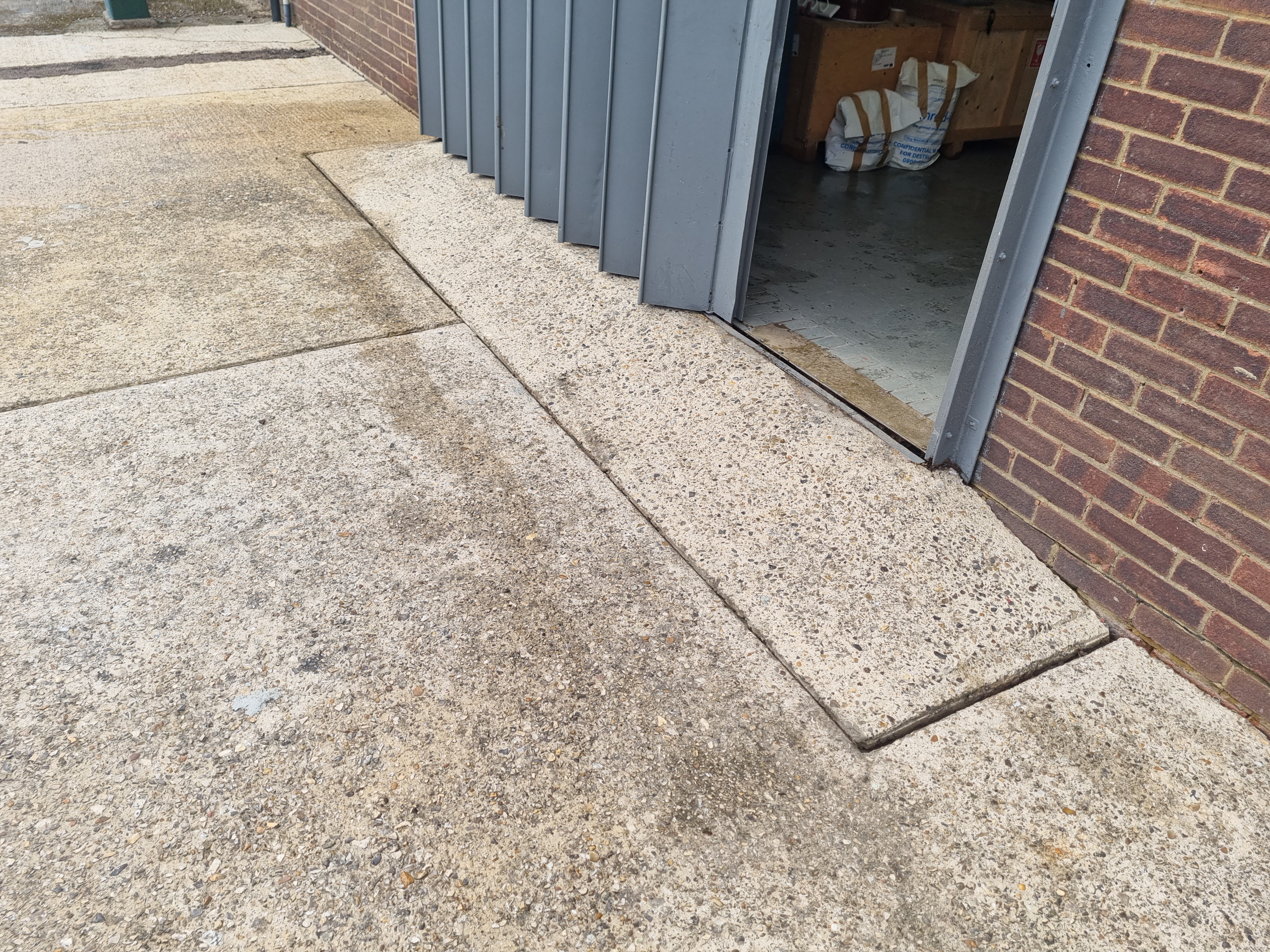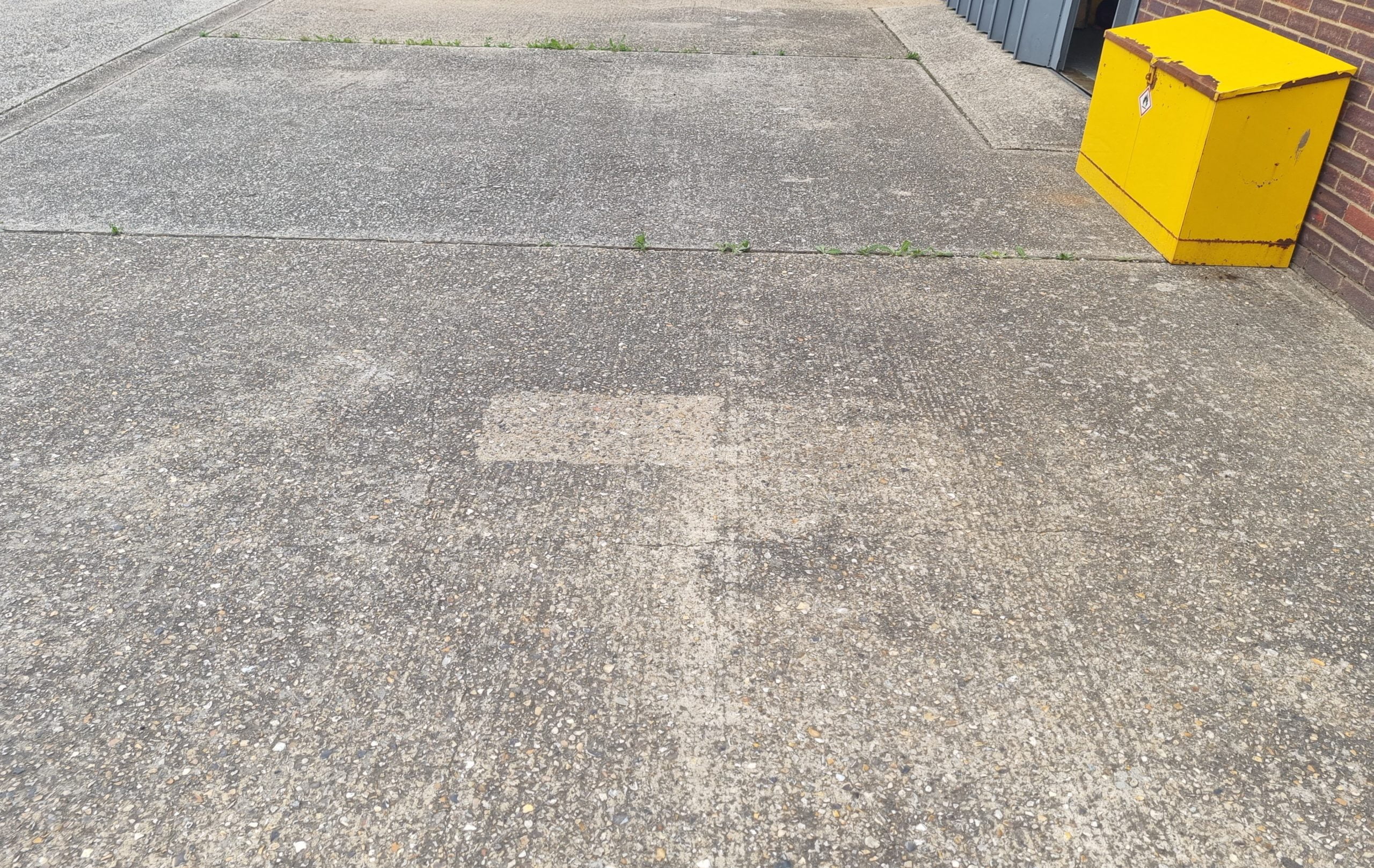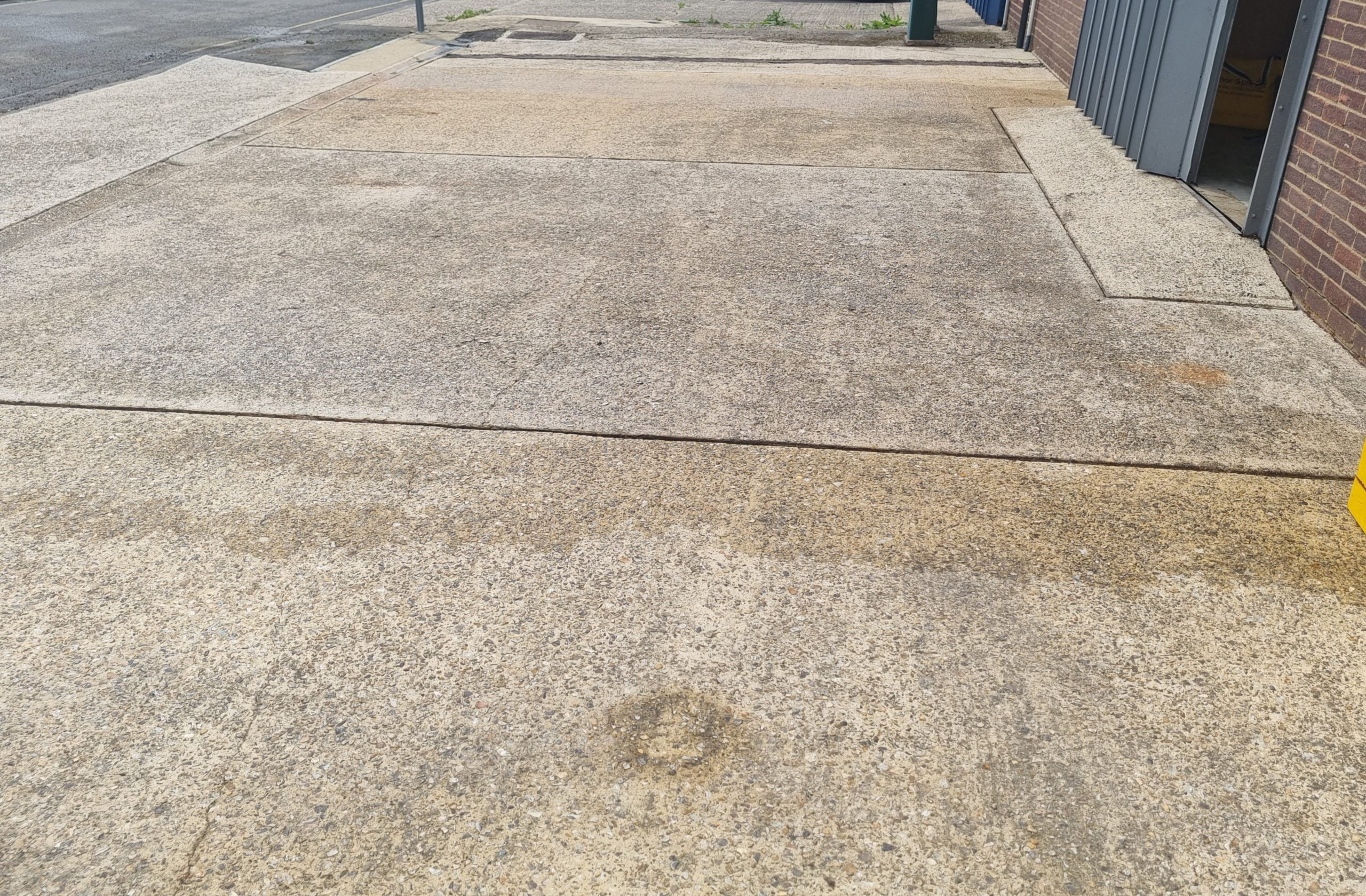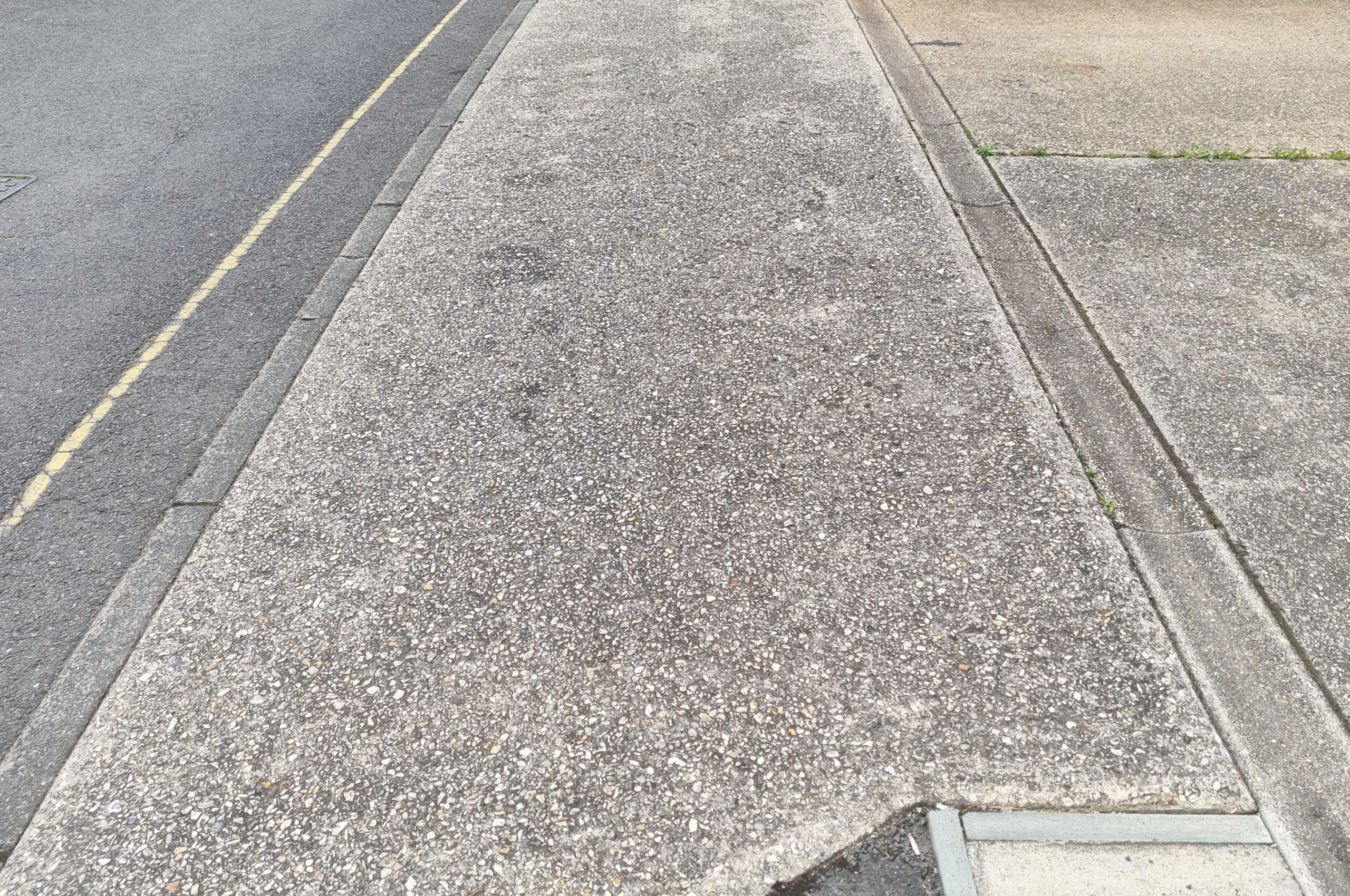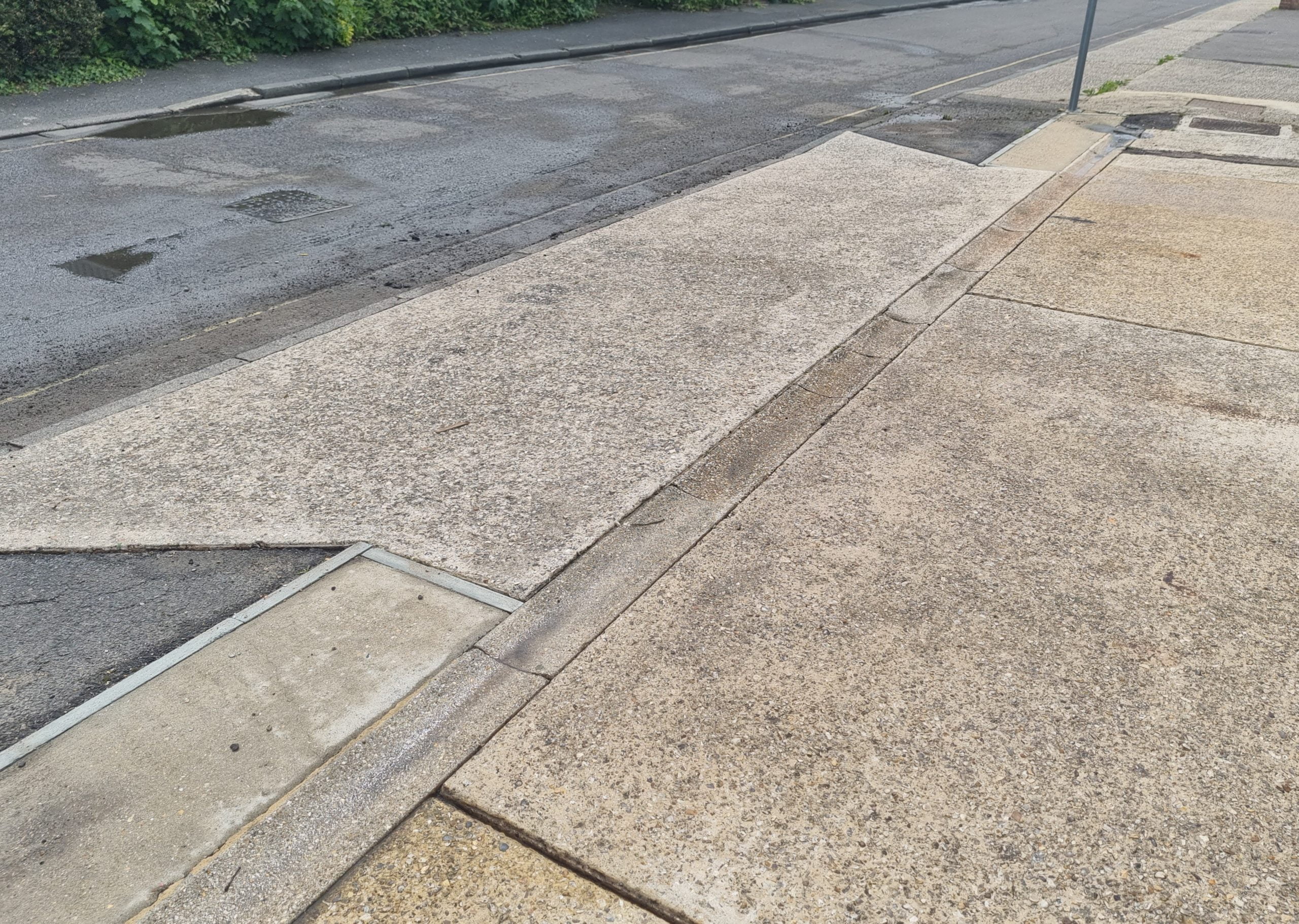 Contact us for driveway cleaning and more!
We love how our pressure washing technique has removed that grey tinge left by years of tire marks and returned warmth to the surface. There are a lot of heavy goods vehicles, delivery vans and waste trucks using this road and car park regularly so it accumulates its fair share of dirt and grease too. In fact, we'd forgotten what colour the concrete was and the photos don't really do the results justice!
Are you expecting important visitors, planning a property sale or craving a spruce to make your business or home look its very best? Contact us to find out more about our driveway cleaning and other specialist cleaning services today.