Quality reinstatement works inside or outside your property
After having your asbestos materials removed, we can offer a reinstatement works service for these areas to make them safe and functional.
Reinstatement Works for Domestic and Commercial Properties
As well as providing asbestos surveys, asbestos collections and asbestos removal services throughout south-east England, RJS Waste management UK is the expert when it comes to reinstatement works.
Whether it is inside or outside a property, asbestos removal is destructive. So, if you are a homeowner or managing a construction project, you will likely need parts of your build refurbished to achieve reinstatement of the property. These parts may include the roof, ceiling and cladding – all areas where our reinstatement workmanship excels.
What are reinstatement works?
General reinstatement and repairs may be needed to revert a rented commercial, industrial or retail space back to its original state at the end of lease. But reinstatement works are required to replace certain hazardous materials within a build and return it to safety.
An asbestos reinstatement service, for example, would be needed after asbestos was identified by one of our British Occupational Hygiene Society (BOHS) P402 certified surveyors and then asbestos removal and transportation takes place via one of our licenced waste carrying vehicles to a safe disposal site.
Removing Asbestos Containing Materials (ACMs) will likely leave gaps in your build and could make the structure unstable and unfit for purpose. This means reinstatement of a property, by a team of professionals that provide supreme workmanship, is needed to provide the best possible fully compliant building material replacements.
Types of asbestos reinstatement works
Whether you have asbestos in your garage roof, asbestos floor tiles or a door with an asbestos panel, our team of reinstatement workers can provide safe and sound solutions to the following and more:
External ceilings and roofs – fibre cement, profile metal sheeting, timber and felt
Internal ceilings – plasterboard, taped and jointed
Internal pipe boxings – plasterboard, timber
Soffits and facias – timber, PVCu
Guttering – PVCu
Fire doors – fire rated FD30 or FD60
Floor tiles – vinyl, ceramic, porcelain and stone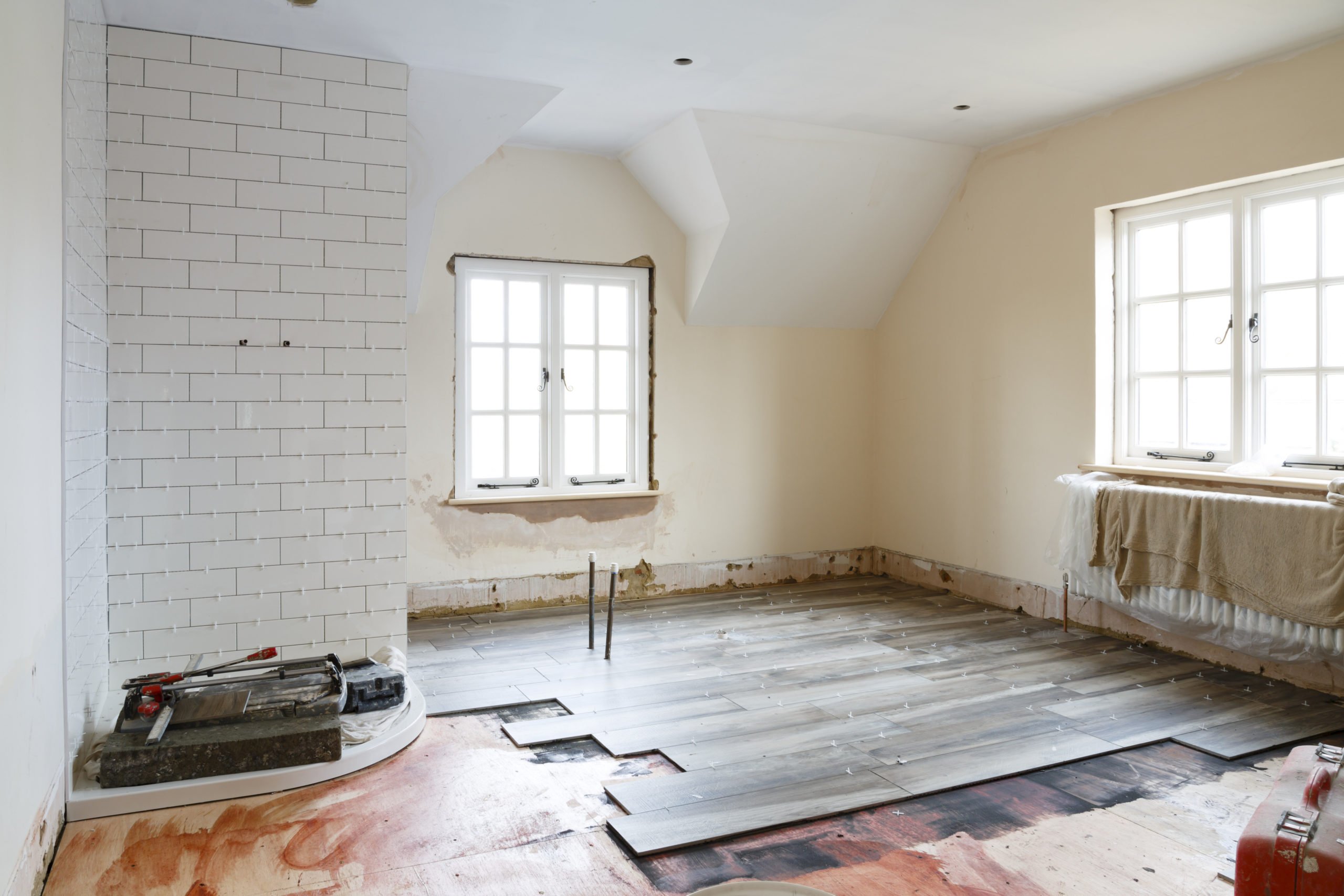 Safe and smooth asbestos reinstatement services after your asbestos has been removed
Not only do we have your health and safety in mind when carrying out reinstatement works, but we also consider your convenience and time restraints. The last thing you want is reinstatement works construction that takes holds up your development project or moving in date.
RJS Waste Management's skilled and experienced team provides a safe reinstatement service that is efficient, cost-effective and causes minimum disruption. As we can provide your asbestos survey, removal, disposal and reinstatement works too, you only have to deal with one company to get the job done.