Asbestos Removal Services London, Oxford and Chichester Area
Our specialist Asbestos removal team is experienced and trained in safe asbestos handling, collection & disposal
Asbestos Collection, Encapsulation & Asbestos Removal Services
Why is Asbestos Found in Older Buildings?
Asbestos is a naturally occurring fibrous mineral that is resistant to acids, alkalis, fire and heat. It also has a high tensile strength and it is a good thermal and electrical insulator.
Because of these unique properties it was added to a wide range of building products used by the construction industry. Asbestos  can be found in any building that was built or refurbished before the year 2000, including commercial and domestic properties.
Licenced and non-licensed asbestos removal, with full adherence  to HSE guidlines and regulations.
RJS Waste Management Ltd have offices in London, Oxford and Chichester. We specialise in the safe removal and removal of asbestos contaminated waste from both commercial and domestic premises. We are licenced carriers who can also provide Asbestos surveys to identifiy the presence of asbestos.
If Asbestos is detected then a notification needs to be submitted to the HSE and we will take action to seal off the area where asbestos removal work is required. This normally involves construction of an airtight enclosure and use of specialist air pumps and filters. All operatives must wear special overalls and breathing apparatus and follow careful procedures to decontaminate themselves when leaving the enclosure.
Once asbestos has been removed from the site it is usual to have a Reassurance Air Test, a process that involves placing pumps in the same area and these draw in air to measure the concentration of any asbestos fibres which may still be present.
Licenced Asbestos Collection
RJS Waste Management will manage all aspects of Asbestos contaminated waste removal. All waste that has been previously identified as containing asbestos must be wrapped or  encapulalated to make it safe for handling and removal. Once the contaminated material secured we will arrange the safe  removal of all asbestos containing materials (ACM's) from the premises.
Our trained team of operatives will ensure that all materials are properly wrapped and further checked as being fit for transport and disposal, whilst observing safety guidlines and ensuring that current health and safety legislation is followed.
We provide Asbestos removal services from both domestic and commercial premises.
Asbestos removal advice for residential properties
We advise homeowners to seek professional advice if you suspect that you may have material which may contain asbestos inside or outside your home. If the containing material is in good condition and unlikely to get damaged, it is often best to leave it where it is. Slightly damaged materials that contain asbestos can sometimes be repaired by sealing or enclosing them. The use of licenced and trained professionals is recommended if there is a requirement to repair or remove materials that contain asbestos.
Materials such as sprayed asbestos coatings, asbestos lagging / insulation or asbestos insulating board, should only be removed by a contractor licensed by the Health and Safety Executive (HSE). Bonded asbestos products, including floor tiles, roof tiles and cement sheets, or flues and gutters present less of a risk but must be handled with care.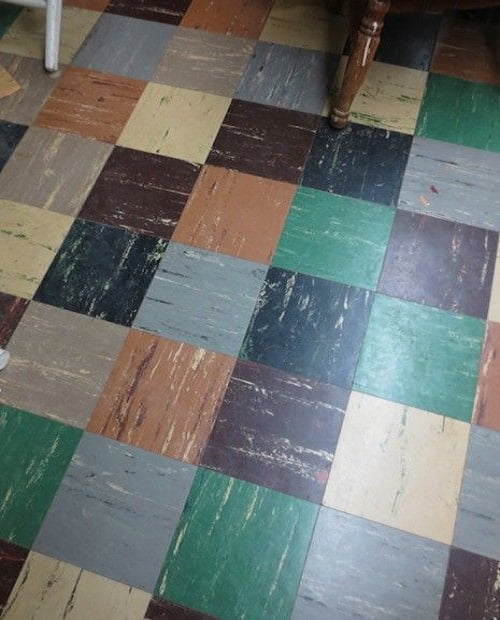 Identification and Removal of High Risk Materials Contaminated with Asbestos.
A risk assessment is required to be able to fully identify any high risk materials which may contain asbestos, prior to any asbestos removal, collection and disposal. Examples of higher risk asbestos waste materials would be insulation board (AIB), pipe any lagging and other insulation materials such as sprayed coatings. These all have the potential to release larger amounts of fibre than other lower risk materials such as asbestos cement.
Asbestos collection may only be carried out by an approved and licensed contractor. This work is considered to be very hazardous and all operatives have to have received appropriate training in asbestos handling. . Workers must also use specialist protective equipment and breathing apparatus. They are also required to undergo regular medical checks to ensure that their health is not being adversely affected.
Some work involving asbestos containing materials do not require a licence because the risk posed by the materials involved is considered to be much lower. The Health & Safety Executive (HSE) provides examples of the type of work that requires licenses or not.